Kandi Burruss of The Real Housewives of Atlanta is still recovering from the explosive chain of events that ended several friendships almost tarnished her reputation forever.
Burruss recently spoke about the rough season and reveals that she almost quit the show over Phaedra Parks lies about her attempting to drug co-star Porsha Williams.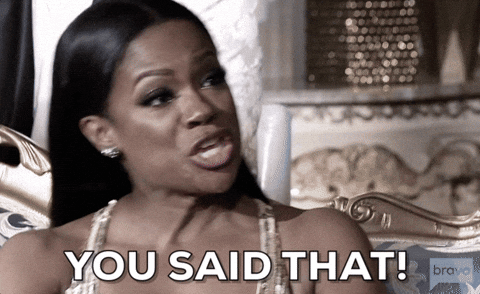 Details below…
Kandi told USWeekly that she was almost at a loss about how to handle the situation, and she even thought about quitting the show to protect her brand:
During season 9, I was feeling like I might want to leave because there was so much hate from fans online and I was having trouble because, how do you defend yourself from a lie?

How do you defend yourself from something that never happened?
As you know, Burruss is referring to he the explosive fourth and final part of RHOA?s season 9 reunion, in which Parks, 43, admitted to telling her bestie Williams, 35, that her ex-BFF Burruss and Burruss? husband, Todd Tucker, had planned on drugging Williams and taking her home to a 'sex dungeon' ? even though it wasn?t true.
[READ: RECAP: Farewell Phaedra! RHOA Season 9 Reunion (Part 4) + Watch Full Episode…]
For her part in the lie, Parks apologized to both Burruss and Williams during the reunion, acknowledging that she "shouldn't have repeated it" but was soon outed by Williams as having told her that Kandi was the source of the info.
It's been alleged that producer Carlos King had a hand in the story, but he's no longer a producer on the show.
Rumor has it that King's RHOA contract wasn't renewed (right along with Phaedra's) but he's apparently busy with other projects like the unauthorized Xscape documentary that he was secretly planning behind Kandi's back… oh and the Gucci Mane/Keyshia Ka'oir Reality show that just got picked up by BET.
Whatever the case, Kandi reflects on the season and how painful it was to experience. She also states that she's happy that Phaedra was finally exposed for her true character.
I?ve never had drama like that that lasted the whole season. It was very sh?ty. But now I?m extremely happy that people were able to see the truth.

Sometimes I thought people would never know the truth and it would have been a stain on me forever.
To protect her image, Burruss was forced to issue a cease & desist against Williams that forbade her from speaking publicly about the alleged dope-and-rape scheme.
While it wasn't known at the time, Burruss' legal maneuver forced Williams to reveal the true source of the lie (Phaedra) during the reunion show. She's also going after the former employee that Phaedra aided in his case against Kandi Koated Entertainment.
[READ: Judge Rules Kandi Can Proceed With Defamation Case Against Former Employee… ]
On a lighter note, Burruss, who says she hasn?t seen or spoken to either Parks or Williams since the explosive reunion taping, says she's no longer worried about the drama. Instead, she?s focusing on more positive ventures like her family owned restaurant, Old Lady Gang, a new role in "Never Heard" (where she portrays a drug?addicted mother), and reuniting with her former girl group Xscape for a new reality show and a series of concerts.
What do you think about Kandi's statements?