Goodie Mob ft. Ceelo Green hit late night airwaves last night with a live performance on The Jimmy Fallon Show.
You may recall when Goodie Mob used to be just plain ol' Goodie Mob, but things change and there's always one star that stands out, just ask Queen B.
[FLASHBACK: The Dungeon Family GQ Article aka 'All About Ceelo' (PHOTOS)]
Regardless of what they are called or whose name is 'featured' on the marque, they will always be the Goodie Mo-B to me.
[FLASHBACK: Goodie Mob Reunites for MARTA Bus Tour (PHOTOS + VIDEO)]
Oh… and 'so what' if I had words with Big Gipp once? One Monkey Don't Stop No Show
and I don't hold grudges.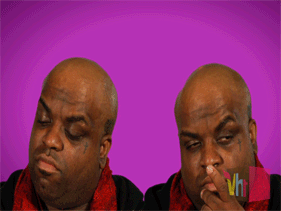 In case you missed it, ?watch video of Goodie Mob performing 'Special Education' LIVE on Jimmy Kimmel below… Continue Reading…