It was all good just a week ago! ?Ever since it was revealed that?Tamar Braxton was fired from her co-host position on??The Real,??rumors have been swirling about marital issues between Braxton & her hubby Vincent Herbert.
Just a few weeks ago, there were rumors buzzing about that the ?Love & War? singer was cheating on her producer spouse, but?Tamar quickly?dispelled the chatter with a?loving Instagram post.
[READ: Instagram Flexin: Tamar & Vince Squash Brea-up Rumors… (VIDEO)]
Now,?tensions have reportedly boiled over between the two, as its being reported that they were involved in a domestic altercation at an Atlanta?hotel?over the weekend.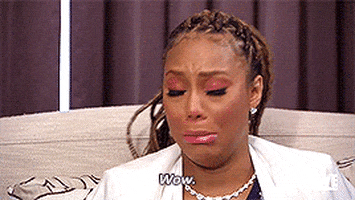 Details below… Continue Reading…