Porsha Williams
of The Real Housewives of Atlanta is on cloud 9 as she's expecting her first child.
[READ: Issa Girl! Inside Porsha Williams' Gender Reveal Cermony… (PHOTOS + VIDEO)]
The popular 'housewife,' who revealed a few weeks ago that she's having a little girl, recently shared that she's finally accepted her expanding waistline, stating:
Today I wore my first ?real? Maternity dress!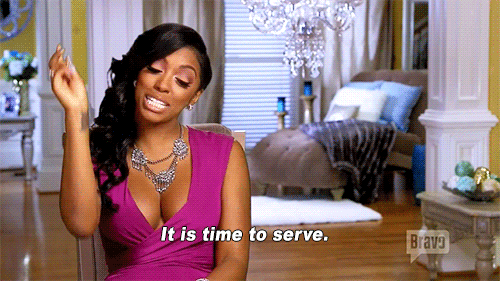 Details below… Continue Reading…