NEWSFLASH!! Tamar Braxton is taking no prisoners as she closes out 2017! Like, seriously…Tay Tay is on a whole 'nother messy mission (and I'm here for it)!!
The songstress hit the 'gram early this morning to spill quite a bit of tea on her estranged husband Vincent Herbert, stating that Vince has a baby on the way by a "friend" of hers whose baby daddy even spilled the tea about her.
All clues are there to suggest that Laura Govan (yes… Gilbert Arena's baby mama) may be the homewrecking culprit and while I originally suspected that Tamar and Vince were pullin' a stunt to get y'all to watch their reality show, I'm at a loss for words as to this latest development.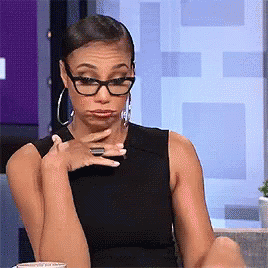 Details below… Continue Reading…