One of the most memorable sketches from comedian Dave Chappelle's former tv show. 'The Chappelle Show,' was his Making the Band parody.
It was so hilarious how Dave imitated Sean Combs and aspiring reggae artist Dylan Dili and he totally captured the essence Dylan (pronounced Die-Lawn) with that line where he names the top 5 rappers of all time.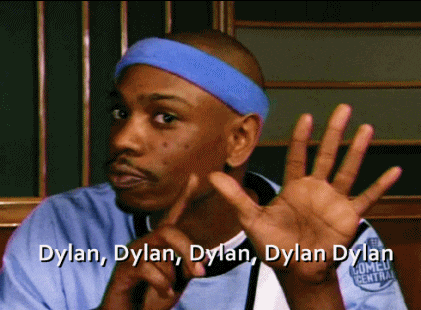 It's been several years since the show aired, but the two recently met for the first time and it was pretty special.
During their meeting, Dylan and Dave quoted some of the sketch?s iconic lines, and Chappelle also did a little promo for Dylan?s upcoming album.
To refresh your memory, here's the Chappelle Show clip that started it all:
TMZ caught up with Dylan after the meeting and he's still on cloud nine…
Dylan says meeting Dave Chappelle was a full circle moment for him as he's reunited with both Diddy and Wyclef this year. He's also still perusing his rap career and plans to release an album September 15th 2017.
Good luck with that.
What are your thoughts on Dylan finally meeting Dave Chappelle after all these years?