Meet 59 year old Artis Hughes.? Hughes, a Cleveland area bus driver, posed for the mug shot above after he got into an altercation with a female passenger on his bus.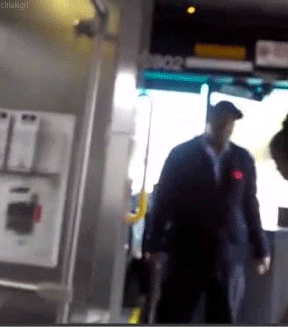 A video of the altercation popped up online and immediately went viral on the net after Hughes was seen in the footage issuing a forceful uppercut to the unruly young lady.
[READ: B*tch Get Off My Bus Girl Speaks! + Bus Driver Explains Uppercut… (VIDEO)]
Shi'dea Lane, the female passenger who took the hard hitting blow to the jaw, was also arrested after the melee.
Additional details + Lane's mugshot below…
Shi'dea Lane, pictured above, and bus driver Hughes each were booked by the Beachwood Police Department and face misdemeanor charges for their roles in the brawl.
Each defendant is scheduled to appear in court on November 6th to answer to the misdemeanor charges.
CLICK HERE to revisit the "Uppercut" video…
Who's more wrong?
The bus driver or the unruly female passenger?