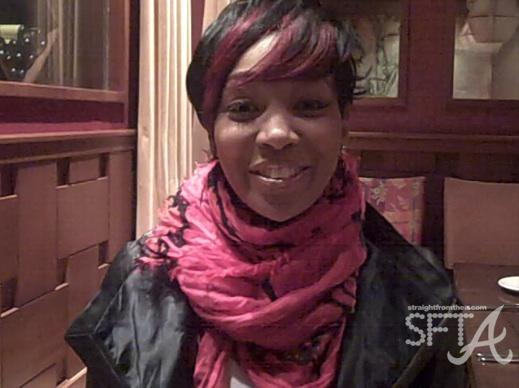 I caught up with Monica yesterday and got a chance to inquire about all of her upcoming projects. Tons of her loyal fans have been hitting me up recently asking "wassup with the album?", as well as seeking confirmation about her reality show, so I figured why not go to the source! There are two songs circulating the net right now, "Taxi" (which you may have heard during her PeachtreeTV reality show) and "Once in a Lifetime." Both are creating quite a buzz! The main thing Monica wants to get across is that neither song is the single, so don't get it twisted. She's recorded over 100+ songs in her quest to find the right mix and she's still in the lab with several producers, most notably B-Cox and Missy Elliot. But don't fret…it's coming!
Monica has been very busy lately. In addition to recording her own songs, she's currently featured on her good friend, Keyshia Cole's "Trust" and they're preparing to shoot the video. She also just happened to be on her way to meet with the producer of her new BET reality show. That's right! Mo's show is hitting prime-time and is a done deal! The show, appropriately titled Still Standing starts production in a few short weeks and the first show will air sometime around the 2nd week of September. On the show, Monica hopes to touch the lives of troubled young women by sharing her journey in an open and honest way. She's currently seeking clearance to take a camera crew into a women's federal prison. (She ain't skerred!) If you don't know, Mo's the realest in the game, so don't let nobody tell you otherwise! She gave me quite an earful as we chatted about all the A-town gossip off camera. On camera, Monica gave her fans the 411 and repped her hometown of Atlanta to the fullest!
Peep the full videotaped interview below as well as a sample of those two leaked tracks:
For all you Monica fans who just can't wait… click here to listen to "Taxi" and check out "In Your Lifetime" below:
Believe me…Mo reads messages! So feel free to tell her how you feel!
In case you missed it:
Flix/Video ~ Monica's Mary J. Blige Tribute ~ BET Honors 2009
Exclusive: Monica ~ "Still Standing" (Part I)
Exclusive: Monica ~ "Still Standing" (Part II)