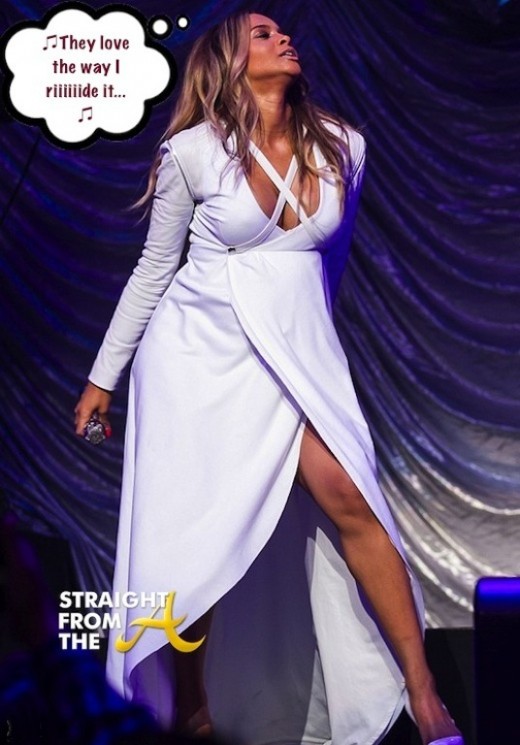 Super songstress Ciara may be knocked up, but she's not letting that stop her from getting a check!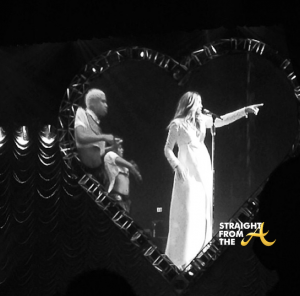 Just last week Ciara was spotted shopping and filming with Kim Kardashian (click HERE if you missed that) and this week Ciara and her baby bump actually performed onstage.
CiCi hit the stage rocking virginal all white during Power 106′s Valentine's Crush concert in Los Angeles Friday night (February 14, 2014), and as expected, she totally rocked the crowed!
The hot mom to-be proved she could still 'bump & grind' with a baby belly as she performed a few classics like 'Body Party' and 'Ride'…. she also performed a new song called 'Anytime,' which was produced by her fiance/baby daddy Future.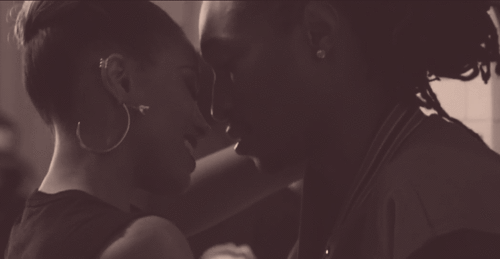 Photos + video of Ciara's V-Day performances below… Continue Reading…