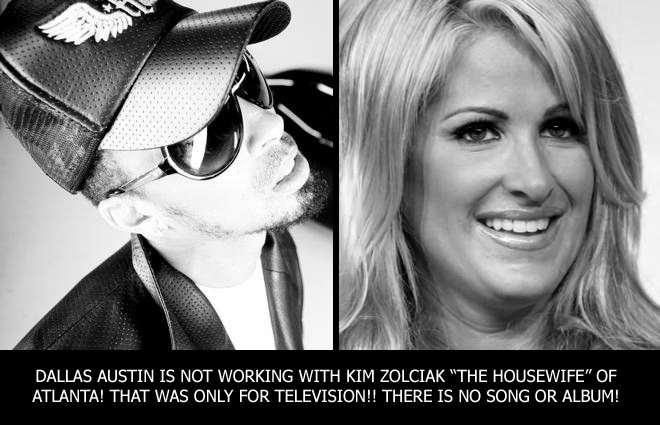 Just so y'all don't get it twisted, Dallas Austin says he is "NOT working w/Kim…that was 4TV!!"  The super-producer also went to his MySpace blog to add:
…. THE "REAL" Housewife, Kim Zolciak, is NOT WORKING WITH ME —
WE ARE NOT DOING A SONG…
WE ARE NOT DOING AN ALBUM!!
*** JUST WANNA PUT THIS OUT THERE!!! ***
OK Dallas.  I think we got the point!