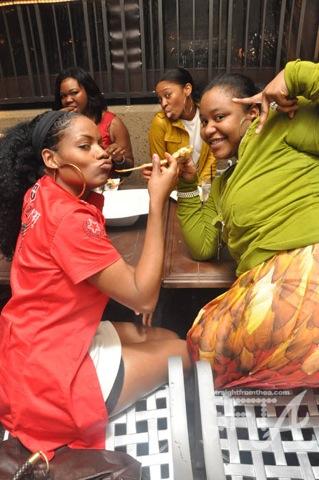 You may recall the post I did about being inducted into the The Girl's Club last year, well I finally attended my first social last night, hosted by two of the founding members, D. Woods and Mika Means. The 3rd founder, Shanell, was out of town and unable to attend last night. Carlysia Levert (singer/songwriter/Gerald Levert's daughter), NecoleBitchie (NecoleBitchie.com), Princess (Crime Mob), Brian (Concrete Loop), Bola (Grand Hustle), Ebony Love (singer/songwriter) and more all came through to show love to the MOVEMENT at 404 Lounge last night. The only requirement was that NO HATERS were allowed…
Check out a few photos below: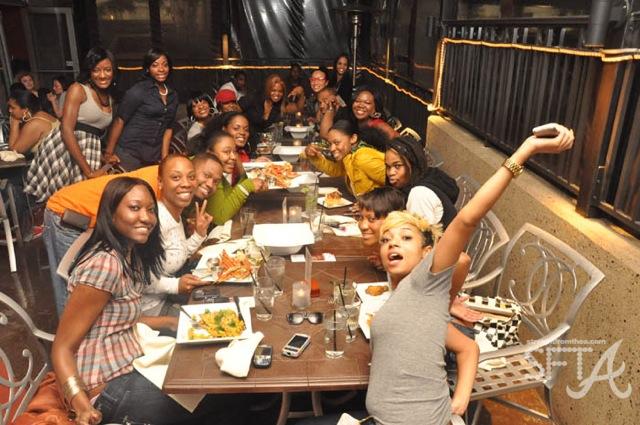 The gang was torturing those 'All you can eat' Crab Legs…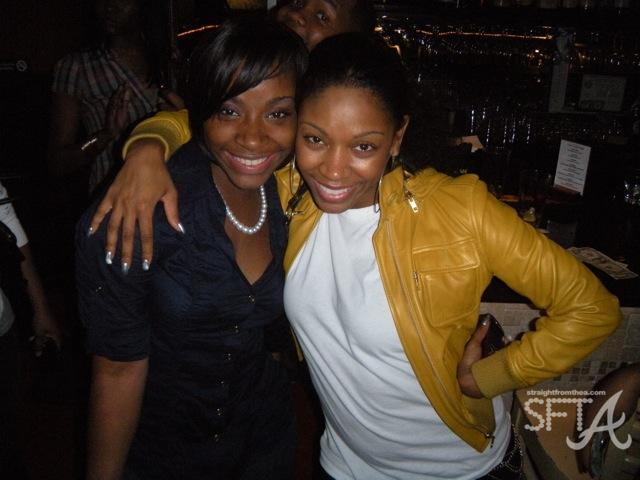 Princess & D. Woods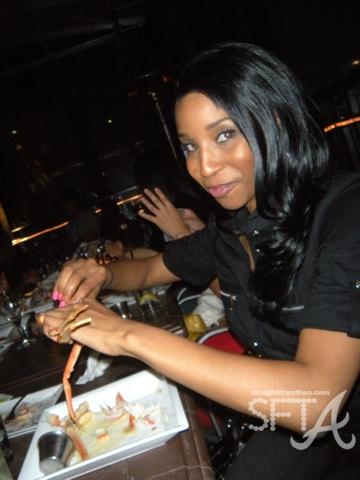 Necole tried to front on Twitter…but I got her back with this pic!
More photos and video from The Girl's Club social below: