Uh oh! Offset done went and got Cardi B's name tatted on him!
Tattoos often signal the beginning of the end of a celebrity relationship.? Just ask stars like Jermaine Dupri (who once got Janet Jackson's image tatted on his side) and Ciara (who once tatted Future's name on her finger), but apparently Cardi and Offset didn't get that memo.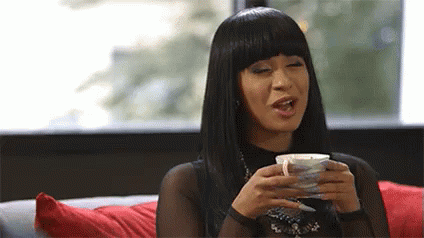 Check out Offset's net ink below…
In the video below posted by TheShadeRoom, Cardi shows off her boo's new ink.
On the right side of Offset's neck, you can clearly see the name of the "Bodak Yellow" rapper displayed under what appears to be a cartoon image. The video was presumably taken by Cardi herself, as her hand can be seen moving Offset's dreads to reveal the tatt. She also states "Hey baby" towards the end of the video.
No word yet on when and where Offset got his new tatt, but one thing's for sure the Migos member is now stuck with 'Cardi'…on his neck!
What do you think of Offset's new 'Cardi B' tattoo?
Hot? or Nah?