A Pet World employee in Menomonee Falls, Wisconsin says she was denied work because of her afrocentric hairstyle.
19-year-old Destini Briggs wasn't allowed to clock in for her shift at the retail store last week unless she changed her hair.
Briggs, who had just spent $150 on faux dreadlocks before her shift on November 17th, says when she went to clock in, her boss had a problem with her new hairstyle!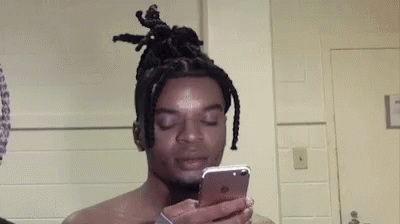 Details + photos below…
The 19 year old explained the situation to
Fox6Now
, stating that when her employer saw her new hair, she was told,
'You can't have your hair like that. You have to take it out!'
Briggs then called her mom to tell her what had just happened.
"I was very shocked," said Starla Henderson, Briggs' mother.

"You're selling dog food, you're cleaning bird poop out of a cage. You're picking worms out of the box. I don't know who it bothered."
Starla Henderson says she and her daughter confronted the store manager, who explained to them that the employee handbook states, "hair is to be natural color and an appropriate style for a retail setting."
Briggs and Henderson say her faux dreadlocks meet both of those requirements.
"I think it's appropriate for anything. It's not too long, I can pull it back, won't get in the way of anything," said Briggs.
Briggs and her mom have taken the issue to social media to share the experience. They argue the issue is much bigger than a mere dress code dispute.
Destini with and without dreads (via Facebook)
I just want to expose this discrimination. I think that it was an ambiguous statement.

If you want someone to adhere to the rule book, then it needs to be very plain and simple for everyone to understand.
Police were also reportedly called to the store that day to help resolve the dispute but this is clearly a matter of for the ACLU to pick up.
"You're telling us how we, meaning African-American people — because this is more something that is from our culture — what's appropriate and what's not.

This is her freedom to express her black culture," said Henderson.
For the record, FOX6 News reached out to Pet World about their dress code policy but employees at multiple locations refused to give them the contact information for the owners.
What are your thoughts about this bizarre case of hair discrimination?