Mary J. Blige normally expresses herself in song, but in a recent interview Blige opens up about her estranged husband, ex manager Kendu Isaacs, referring to him as a 'con artist' who was merely after all her money.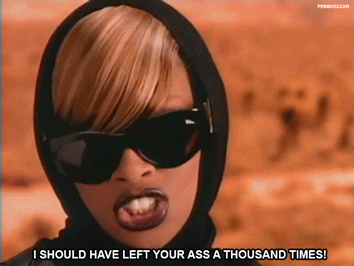 More details + watch interview below…
Blige recently spoke with Variety about her role in the new Netflix drama, "Mudbound," and admits that she was going though a rough time during filming, as her marriage was crumbling right before her eyes.
I used a lot of my own heaviness from my own misery that I was living in that horrible marriage.

I was just dying in it. I knew something was wrong. I just couldn?t prove it. I just had all the heaviness of not feeling right, not feeling good. I gave it to Florence.
Blige has been open about how her divorce has shaped her outlook. As you know, just last June
a judge ordered that she pay $30,000 a month
in temporary spousal support.
When asked about it, the 'no more drama' songstress states:
I?m doing OK,? she says with a sigh. ?I?m living. I?m not happy about a lot of things. I thought someone loved me, right? Turns out, he was a con artist and he didn?t, and now he?s coming after me for all my money.

When you come out of something like that, you realize you were never the one. There was someone else that was his queen. I got played. I got suckered. I have to keep smiling and keep my spirits up because this is designed to kill me.
Portraying Florence in the film was its own therapy for Blige, who continues:
"For a long time, I didn?t want people to see my hair. I don?t know why,? says Blige, who has learned how not to depend on weaves in public.

?I?m not as vain. That?s the thing about Florence that I love. I got the chance to be pure.?
Blige and Kendu married in 2003. He had two children, Nas and Jordan, from his first marriage, and an older daughter, Briana, from a previous relationship. Blige filed for divorce July 2016, citing ?irreconcilable differences?.
CLICK HERE to read the full Variety cover story regarding 'Mudbound'.
What do you think about Mary J. Blige's statements about her ex?