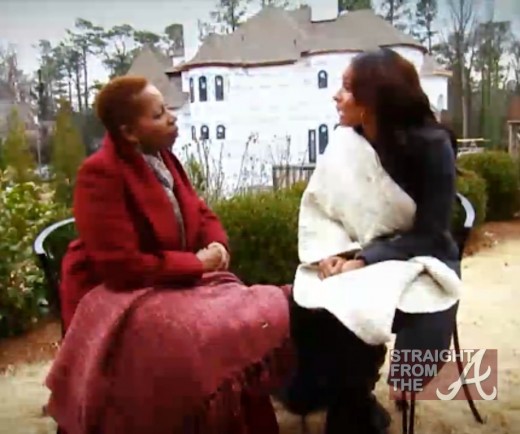 Sheree Whitfield has had a difficult few months after getting the boot from Bravo's top rated "Real Housewives of Atlanta" reality show and now that her 12 month 'non-compete' agreement has expired, she can finally earns a bit of dough by appearing on another reality show.
Whitfield sits with Iyanla Vanzant on the grounds of Chateau Sheree for the new season of 'Iyanla Fix My Life' and her ex-husband, former NFL player Bob Whitfield also joins in on the therapy session.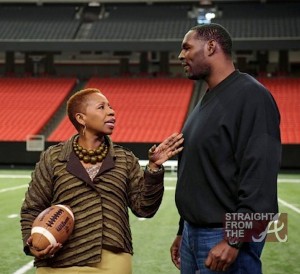 The two continue to battle over finances and parental obligations while Vanzant plays mediator and attempts to "fix" a few lingering issues.
As I stated in THIS POST, Sheree is on a mission to improve her image and she's starting with Iyanla… well actually she started a few weeks ago by seeking restraining orders against a few Atlanta bloggers, including myself but as I was quoted in TMZ, neither I nor my attorneys have seen any documentation of her shenanigans.
[READ: Who's Stalking Who? Sheree Whitfield Seeks to 'Restrain' Bloggers From Blogging… ]
But I digress.
Watch a sneak peek of Bob & Sheree's "Fix My Life" appearance + additional details below… Continue Reading…