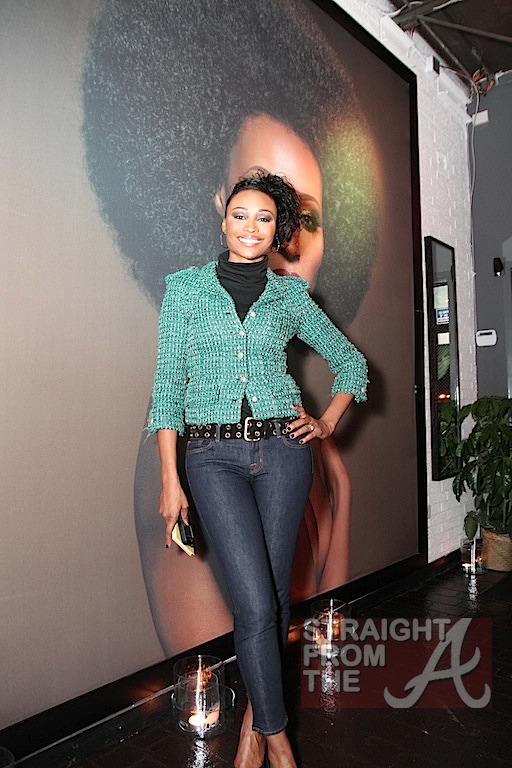 Model/socialite Cynthia Bailey of The Real Housewives of Atlanta is a consummate professional when it comes to taking pics.
The sexy newlywed posed for the photo above at Atlanta's Bar One lounge, her hubby Peter Thomas' new restaurant venture, which hosted the RHOA Season 4 premiere party last Sunday evening (November 6, 2011).
Cynthia is way more than a supermodel/"housewife"/reality show star… did you know she's also an old school video vixen?
After we heard the sad news that rapper Heavy D had passed away, Cynthia tweeted her condolences along with verification that she was in Heavy D's "Nuttin But Love" video…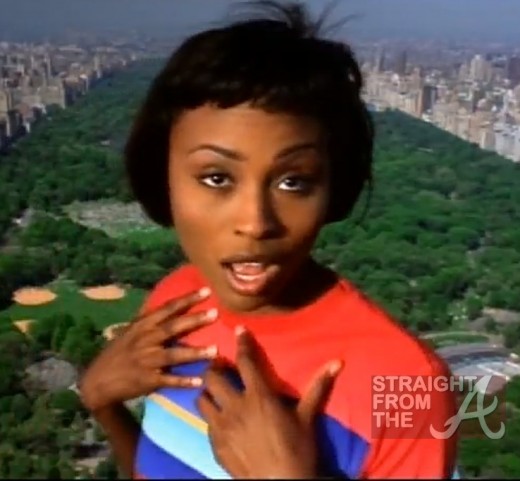 Cynthia in "Nuttin But Love"
But hold up… Cynthia was not only in that one vintage video. She's in at least TWO Heavy D videos (that we know of)….
Details… Continue Reading…