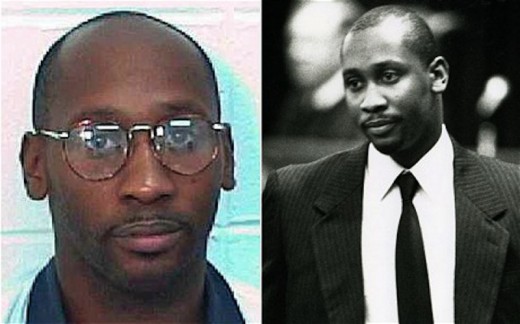 Troy Davis, 42, spent 22 years on death row for the shooting death of Savannah police Officer Mark PacPhail in 1989 but he was freed on September 22, 2011 when the State of Georgia carried out the death penalty.
Davis was pronounced dead at 11:08 p.m. last night, but his execution did not put to rest widespread doubts about whether he committed the crime for which he was punished.
Davis' case was one of the most bitterly contested and controversial in Georgia history, as he has always maintained his innocence even to the final seconds of his death.
While Casey Anthony is somewhere sippin on a slurpie free as a bird, while the daughter she was accused of murdering lies in a grave, Troy Davis was murdered by our "justice system" even though huge doubt exists in his guilt. Continue Reading…