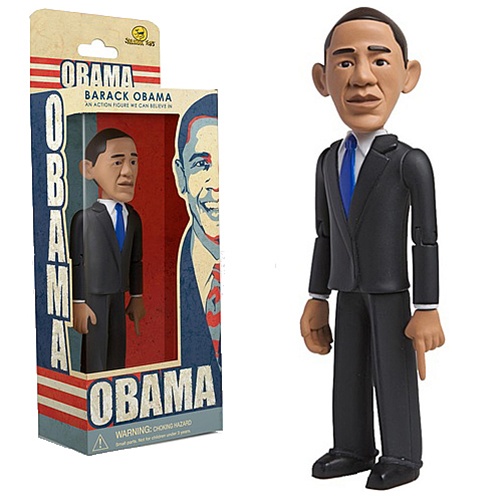 How cute is this?!?  Jailbreak toys is offering a Barack Obama action figure and is calling it "The only action figure with the power to transform a nation!"  The creator, Jason Feinberg, 31, is an Obama supporter who states:
"Those of us from Generation X remember all of our fictional heroes like Batman and Superman," says Feinberg. "It's so fulfilling having a hero based on a real man with real accomplishments."
The figure also comes in an exclusive summer suit edition.
 I think it's cute and I want one for my desk…if I had a desk!
Oh…I almost forgot about Sarah Palin's new campaign poster.  Designed to create a buzz and generate funds for their failing campaign: Continue Reading…