Word on the curb is that Janet Jackson and Jermaine Dupri have rekindled their relationship.
Unfortunately, sources close to the superstar claim that the rumors aren't true.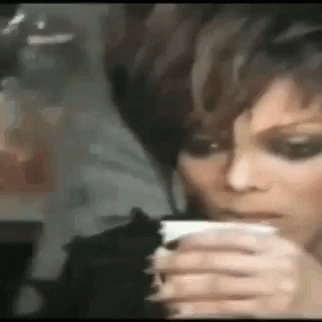 Details below…
This past weekend, Janet and her entourage hit Atlanta's STK restaurant after performing at her 'State of The World' tour in Philips Arena.
Several high-profile guests attended a special dinner held in her honor, including Quincy Jones, Anthony Anderson (Blackish), Big Boi and his wife Sherlita Patton and more (click HERE for photos).
Jermaine Dupri was also a guest during the event and his presence quickly sparked rumors that he and Janet had reconciled.
51-year-old musician was spotted having dinner with the 45-year-old producer at STK Atlanta on Sunday, and according to an eyewitness, they were "cuddled" up to one another and holding hands in the VIP area.
Needless to say, talks of a reconciliation were all merely speculation.
A source recently revealed to E! news that Jackson and Jermaine are merely friends.
While their reunion inevitably sparked speculation that they were rekindling their romance, ET's source says Jackson and Dupri are simply "the best of friends," and it's only natural that she would reconnect with him in his hometown.

"They are close and she?ll always have a warm place for him in her heart," the source continues. "Both Janet and Jermaine are warm people, so it?s not unusual that there would be hugging or hand holding, even in public."
Janet and Jermaine broke up in 2009 after he ALLEGEDLY knocked up a stripper during their relationship.
Fun Fact: Just a few months prior to their breakup, Jermaine got a HUGE pic of Janet tatted on his side.
[FLASHBACK: Did Jermaine's 'Janet' Tatt Curse the Relationship?]
As you know, Janet's divorce from Wissam Al Mana is ongoing and sources say she would never do anything that would "jeopardize or add fire to what could be a very contentious custody battle".
What are your thoughts about the Janet/Jermaine reconciliation rumors?