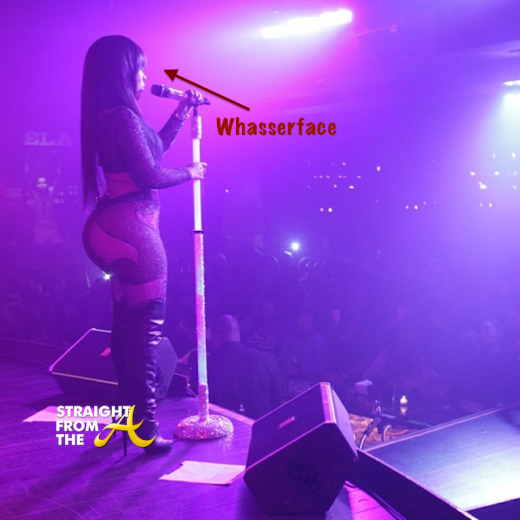 Whasserface is in the news yet again for something other than that yelling she calls singing.
[FLASHBACK: Fan Mail: Whasserface Gives 'Zero F*cks' About Her Fans... ]
Whasserface has left Atlanta for the bright lights of New York (thank GOD!) but recently during a live show in Chicago, the loud mouthed reality show star showed off way more of her assets than anyone but her gynecologist would care to see!
Photos of Whasserface's 'wardrobe malfunction' + video below (WARNING! DO NOT CLICK IF YOU ARE EASILY OFFENDED BY RATCHEDNESS!!) Continue Reading…