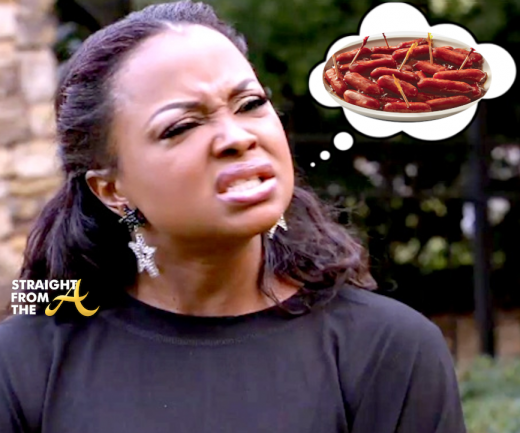 The Real Housewives of Atlanta
aired the 11th episode of it's explosive 6th season last night (January 12, 2013).
Phaedra Parks and Kandi Burruss revisit their dating history with Chuck Smith and they each recall that he didn't really have much to boast about.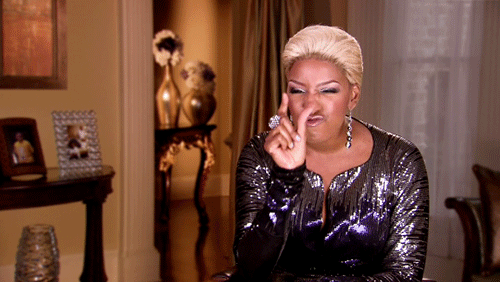 [READ: Kandi Burruss Once Wrote A Song About Chuck Smith – Guess Which One… (WATCH VIDEO)]
Cynthia Bailey is still boarding her sister Mallory, Kenya Moore is still dating an imaginary African, Porsha Stewart is still adjusting to life without Kordell and Nene Leakes is still stirring the pot.
Just FYI, last week's drama filled episode broke 'housewives' franchise records with 4.5 million viewers!
[RECAP: Life Lessons Reveals on RHOA Season 6, Ep 10 (WATCH FULL VIDEO)]
Executive producer Carlos King proudly tweeted about the record-breaking episode, stating:
I am blessed. I am humbled. I am at a loss of words for the record breaking success of Real Housewives of Atlanta for not only Bravo but for the housewives franchise. 4.5 million viewers is a great accomplishment and we are only halfway through the season! Thanks to the cast, crew and viewers. I promise you all this is only the beginning.
That being said, check out the 5 life lessons revealed on this week's episode of the popular reality show below + watch the full episode: Continue Reading…