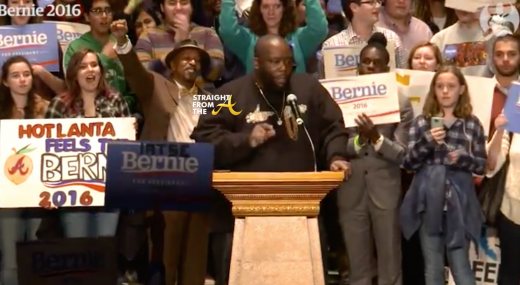 Rapper Killer Mike, a personal favorite of mine, delivered a powerful speech while introducing Democratic presidential candidate Bernie Sanders in Atlanta a few days ago (November 23, 2015) and even showed the presidential hopeful around his hometown of Atlanta, where he took him to a few hotspots like BusyBee Cafe and Edgewood.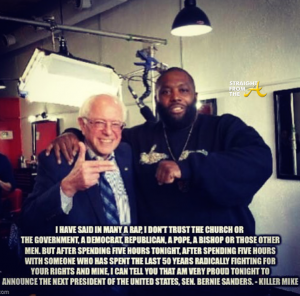 In his powerful endorsement speech, Killer Mike referenced his song Untitled, from 2012's RAP Music, stating:  "I don't trust the church or the government. A Democrat, a Republican. A pope or a bishop or those other men." He goes on to say…
But after spending five hours with someone who has spent the last 50 years radically fighting for your rights and mine. I can tell you that I am very proud tonight to announce the next president of the United States, Senator Bernie Sanders.
Watch video of Killer Mike's powerful endorsement speech below… Continue Reading…