Rumors of Nene Leakes' departure from The Real Housewives of Atlanta have been running rampant these past few months and she's even tweeted about her growing dissatisfaction with the cast.
US Weekly is now reporting that Leakes will be making a comeback for
'one final season'
and reveal that the veteran housewife's contract is up after season seven.
[FLASHBACK: RHOA Season 7 Casting Tea: Demetria McKinney & Claudia Jordan Added To 'Housewives'…]
While the news certainly has the net buzzing with talk that she's leaving the show, my sources say it could actually mean?GOOD?news for Leakes because now it's up to HER to decide whether she wants to renew and not vice versa.
Details below…
Nene was reportedly bound contractually to appear on the popular reality show for 7 years, as was each of the original RHOA cast members: Lisa Wu, Sheree Whitfield, Kim Zolciak, and DeShawn Snow.
From what I've been told, all of the ladies entered into 7 year agreements during the premiere season of the show but the contract is apparently written in Bravo's favor, being that they have the right to terminate the agreement and not vice versa.
For example, when the ladies all banned together to boot Kim Zolciak after that 'N-Word' fiasco where she walked off the set (CLICK HERE to refresh your memory), she wasn't allowed to just walk away from her 7-year contract since she wasn't technically 'terminated' by Bravo.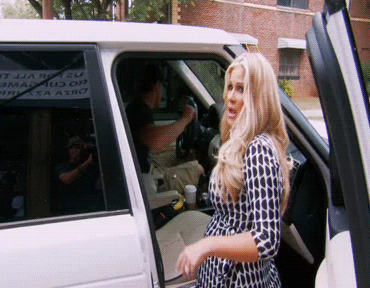 Zolciak had tons of RHOA footage that had already been filmed (she had been filming for weeks at her home… if you recall, the ladies were disgruntled about the fact that Kim never showed up to events and wanted to always shoot at her house), so they held her to her contract and used that old footage for a separate show.
But this isn't about Kim Zolciak, it's about Nene Leakes.
You may have noticed Nene grinding a bit harder than usual these days on her outside ventures. ?That could very well be her planned exit strategy, but my super sleuths tell me that depending on how season 7 turns out, Nene could be in a very shrewd negotiating position.
I've also heard that Nene isn't happy about the addition of Demetria McKinney to the cast. In fact, word on the curb is that none of the other cast mates were familiar with her so they all felt a bit awkward about incorporating her into the mix.
Whatever the case, season 7 hasn't even aired yet so I honestly feel like all of this 'last season' talk is a bit premature…. but who am I?
On a related note, Nene took to her social media to challenge all of the housewives to the ALS Ice Bucket Challenge….
I was really having second thoughts on if I should do it or not because it started to become like a trend! I wanted to be able to donate more than anything because I knew that would truly help with the battle against ALS. After being challenged a few times I thought ok I?ll do both! I now challenge all the current standing Housewives Lisa Vanderpump, Kyle Richards, Vicki Gunvalson, Teresa Giudice, Ramona Singer, my girlfriends, Mashella Hampton, Diana Gowins, Pat Sumpter and Mynique Smith. For those of you that haven?t done it already you have 24 hours ladies ALS.org PS: isn?t my dog playa such a camera hog! PSS: I was swimming like a dolphin! Don?t you just love it! Girl bye
VIDEO: Nene Leakes Does ALS Ice Bucket Challenge
What do you think of news of Nene's 7-year contract?
Will she renew?
I guess we'll just have to wait and see…
Photos: NeneLeakesOfficial