I've had at least 10 readers in the last half hour email me about Kendra Davis and Kim Zolciak's publicity stunt disguised as a twitter beef.
I hate to break it to y'all but the entire "beef" is merely a ploy to drum up ratings for Zolciak's LATE "A"zz wedding reality show!
Yeah… I said it!
I guess Bravo wants y'all watching Kim Zolciak's show BY ANY MEANS NECESSARY. And if that means manufacturing a twitter beef, so be it!
Details below…
No one watched when Kim got naked and got her double d's covered in body paint… No one watched when Kim took off her wig (been there done that)… and since they knew no one was gonna watch these next two episodes, it looks like Bravo & 'nem decided to draw y'all in with some made up online drama.
The publicity stunt started Friday evening but no one was really paying attention because Kendra Davis' twitter account had less than 400 followers, so Kendra (or the Bravo intern handling her account) was advised to engage with the bloggers to create some buzz amongst their followers…
It worked because other sites took the "beef" and ran with it. You'll find it somewhere but not here because I would like to think my readers are way smarter than that.
Like seriously… what landlord you know would go ONLINE to TWITTER to blast their tenant? These are 40 something year old woman and I refuse to believe that they are this dumb. Absolutely REFUSE to buy it, so I suggest that either Kendra Davis' twitter, the intern handling it or Bravo Andy, twitpic the EVICTION notice or keep it moving!
For those of you who bought it hook, line & sinker, I'd like to formally break down the anatomy of a PR stunt… starring Kim Zolciak and the alleged twitter account of Kendra Davis…
The "beef" apparently stemmed from whatever happened on the most recent episode of Kim's spin-off show (the name escapes me at the moment), but since I refuse to watch it, I'm not going to discuss it.
What I DO know is that Kendra's twitter account threatened to evict Kim from the mansion that we all know she's been renting from Kendra Davis.
[READ: Check out Kim Zolciak's New Dream Home… PHOTOS]
As I noted above, Kendra Davis' twitter account started out with less than 500 followers. Last night, after the stunt, she'd gained at least 1,000 and counting.
I don't know if you noticed, but last night Kendra's twitter responded to just about every blogger on the block that hit her up (except me of course because I wasn't buying it).
Kendra's twitter claimed that Kim still owes her money…
I fronted the money for things she didnt have to the money for! Be for real! I don't need to do that!
And even revealed she had no clue that the garage on her property had caught fire a few weeks ago because she "doesn't read blogs"
Which is odd since news of the fire not only hit TMZ, but it was written in the ATLANTA NEWSPAPER! But I digress…
Kendra's twitter even said that Kim was renting (which we already knew) and that Kim NEVER attempted to purchase the home. She also said that she was planning to evict Zolciak and her growing family from the mansion.
Since Kendra's twitter wouldn't respond to any of my PR stunt allegations, I asked my friend Funky Dineva to hit her up about documentation and she responded to him (of course) with the following:
Y'all can take the publicity stunt and run with it it ya wanna, but I ain't buying what they're selling.
[Sidebar: While I know most of you think "realty" tv is happening right this very second, whatever show they're beefing about was taped well over 6 months ago, even though it just recently aired for the first time. So the "beef" would have been happening well before now dontcha think? ]
Was this a twitter beef or a publicity stunt gone wrong?
(Whatever the case, hopefully the ploy gained Kim's tired show a bit of press.)
Thoughts…?
(Me? I've run outta f*cks to give to Kim Z's racist "A"zzzz… )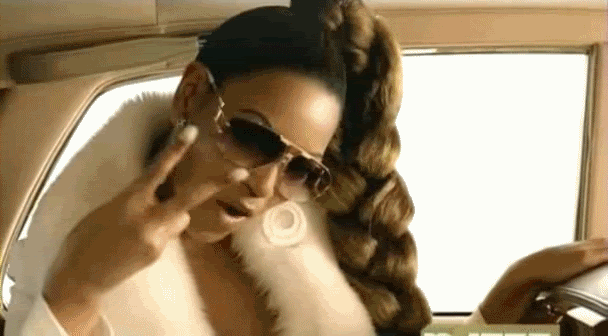 Deuces…