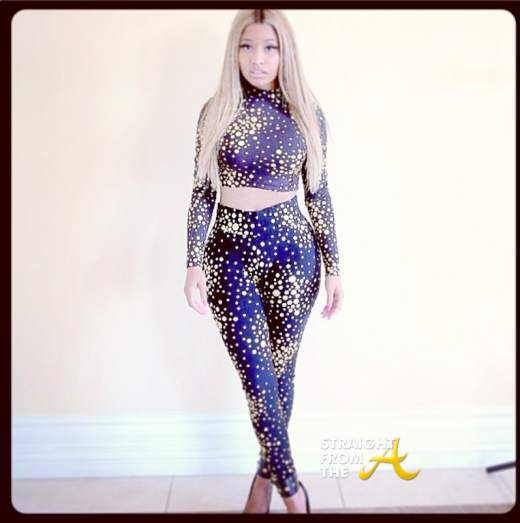 Nicki Minaj
is really doing the most these days.  Not only does she have her own perfume line, now the self professed
'Harujuku Barbie
' has revealed that she's starting her own fashion line.
[FLASHBACK: Who Wants to Smell Like Nicki Minaj? New Perfume Coming Soon… ]
[Sidebar: I always wondered who Flo Rida was talmbout in his hit record "Low".  You remember Nelly T-Pain singing the hook…. "Apple bottom jeans, boots with the fur…" right? Well… I had no problems twerkin to the smash back in the day, but I honestly didn't have one friend who rocked Apple bottom jeans and boots with 'the furrrrrrr.'   But I digress.]
Above, Minaj rocks a celestial printed long-sleeved crop top, paired with matching skin-tight leggings.  And while it effortlessly fits Nicki's own outrageous style, I can't help but wonder if the average woman can pull this off.
Minaj sure thinks so… or hopes so… as her new clothing line hits the racks of your local K-Mart soon [yuuup K-Mart. You read right].
The rambunctious MC debuted her new discount warehouse fashions last week and shared photos modeling upcoming fashions from 'The Nicki Minaj Collection'.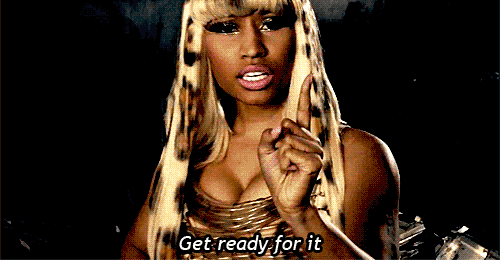 Photos + details below…
Continue Reading…