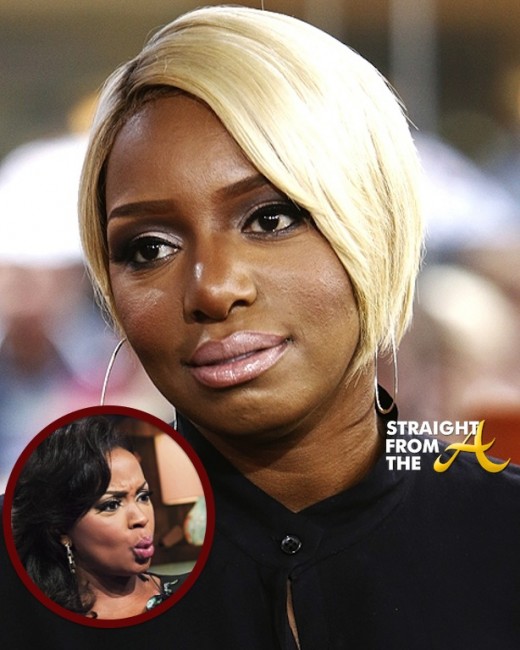 The more things change… the more they stay the same!
Nene Leakes of The Real Housewives of Atlanta has been rising above all drama on the popular reality show, but that doesn't mean she's not above stirring the pot this season.
[READ: RECAP: 5 Things Revealed During RHOA S6, Ep6 + Watch Full Video...]
Leakes brought her friends Chuck & Mynique Smith onto the show week and immediately got the Smith's caught up in a bit of RHOA he say/she say about Chuck's dating history with at least two members of the cast, Phaedra Parks and Kandi Burruss.
[READ: EXCLUSIVE: Kandi Burruss Addresses Chuck Smith's 'One Hit Wonder' Statement (VIDEO)]
Leakes was quick to point out that she, Phaedra and Smith all went to the same high school in Athens (but she didn't know Phaedra growing up, remember?), and that she'd 'HEARD' that Parks was a 'head doctor' in high school.
While I've heard she apologized to Phaedra about the statement, the implications are hard to ignore.  Whatever the case, Nene felt the need to clarify her statement and while it's clear, she's caught in a lie, I guess I'll give Nene an "A" for effort for standing in her sh*t.
Read Nene's 'head doctor' clarification below… Continue Reading…