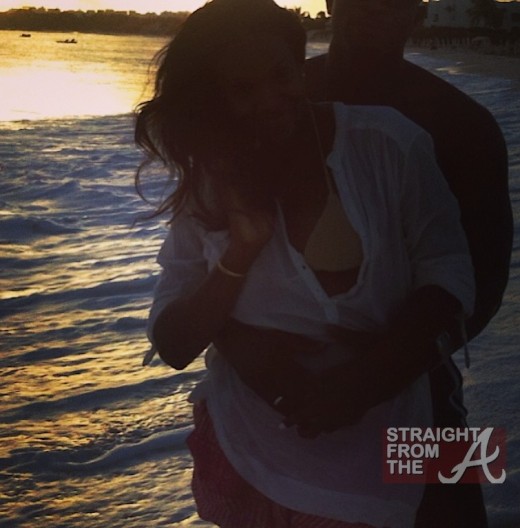 Looky looky somebody's found love!!
Usher Raymond's ex-wife, Tameka Foster Raymond, went through a lot in 2012, so it appears 2013 may be the year for her brand new start.
The single mother is still struggling with her emotions after the loss of her son Kile.  She also has a bitter custody battle still brewing with her superstar ex-husband.
Recovering from so much drama can be difficult, so it's great to see Tameka getting her "groove back" (so to speak)!
Tameka's "mystery man" has been jetting her off to exotic locations and the she's posted several photos online appearing quite cozy with her new love. She even snatched a few off line but not before they'd already been caught by the masses.
Having come from so much disappointment in the love department, it seems that hot mom is keeping this dude close to her heart and out of the limelight as much as possible, which could be a good thing considering how WE tore her and Usher apart in the media.
But I digress…
More photos below… Continue Reading…