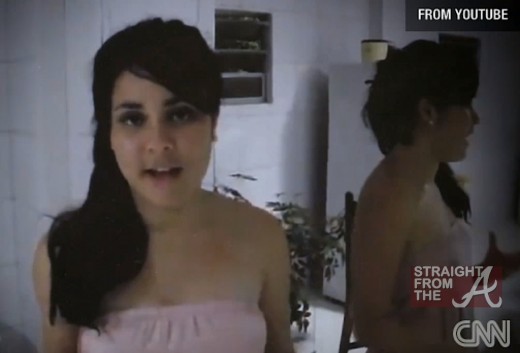 Rebecca Bernardo, a Brazilian teenager is getting worldwide recognition after posting a video online.
Shopkeepers and school children in her remote Brazilian farming town giggle and point when Bernardo pedals by on her rusty red bicycle, but that's only because they have seen (or heard about) a video that she posted online.
Wearing a sleeveless pink top and standing next to a mirror showing her profile as she speaks, Bernardo announces to the camera, "Hi, my name is Rebecca. I'm here to auction off my virginity."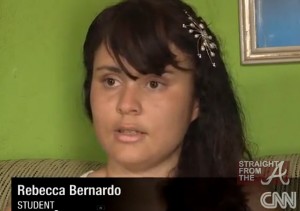 While many felt that Rebecca's video was a spoof, apparently she's DEAD "A"Zz serious!
Bernardo told CNN she posted the video because she desperately wants to help her ailing mother. Having heard tales of Catarina Migliorini, a Brazilian woman who reportedly sold her virginity for $780,000 on an Australian website seeking virgins, Bernardo felt it was a way to make some easy cash.
[FLASHBACK: WTF?!? Pregnancy From Oral Sex? It Can (And Did) Happen! ]
But wait… while Migliorini has never actually received the dough (she reportedly has yet to finalize the deal, and Brazil is investigating whether the website she sold her "virginity" on should be charged with human trafficking), what she HAS received is widespread publicity and modeling contracts, including a spread in Brazil's version of Playboy magazine.
Clearly Rebecca Bernardo is seeking to follow in her footsteps, some way… some how…
Additional details + video below… Continue Reading…