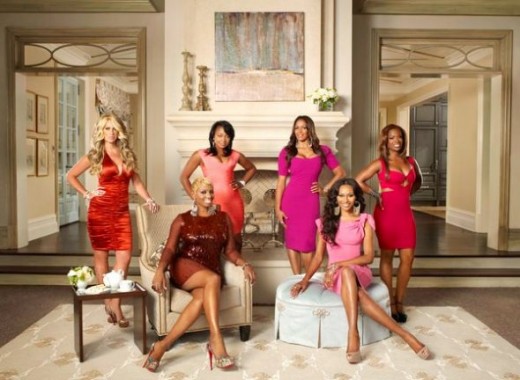 My friend Funky Dineva and I sat through about 4 airings of the finale' of The Real Housewives of Atlanta season 4 finale while we were shooting the sh*t last night (don't ask… I dunno how either).
You may remember Dineva for his series of My Hair is Layed videos … "My Hair is Layed Like NeNe Leakes" and "My Hair is Layed Like Marlo Hampton" (where he roasted Marko for saying that gay slur during her argument with Sheree in Africa) are two of my personal favs.
Well Dineva got a new wig in honor of Easter and his hair is layed like Resurrection in his new video where he roasts the RHOA finale and gives Kim Zolciak and Sheree Whitfield (who both are rumored to be outcasts for next season) THE BUSINESS!
Catch all of Funky Dineva's shade in his hilarious review of the Real Housewives of Atlanta finale below… Continue Reading…