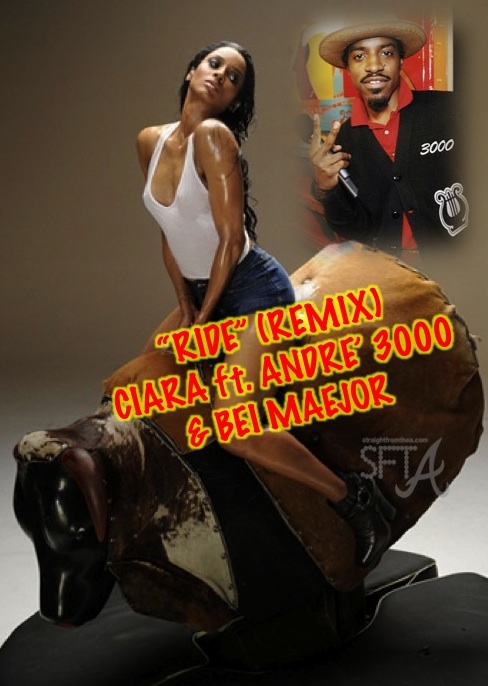 Ciara gets a lil help from labelmate Andre' 3000 on her hot new remix for "Ride."
Dré wasn't cleared by Jive to appear on his patnah Big Boi's solo album, but he did get a permission slip to spit a few bars for Ciara. He also remixed a classic Beatles tune for an NBA Final's commercial featuring Kobe.
Dre now lends his classic vocals to CiCi, who's back on the saddle again with assistance from the reclusive OutKast member, along with producer/singer Bei Maejor, who reworks the beat.
"Ride" (Remix) ~ Ciara ft. Andre 3000 & Bei Maejor
I swear Dre's verse just made my day!  Happy Friday…
Download: Continue Reading…