Ciara is known to sit court side on the regular flaunting her designer shoes and handbags, but could CiCi possibly be a future "basketball wife"?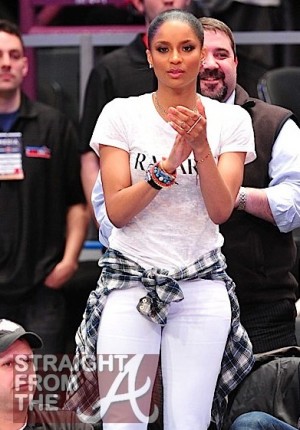 The sexy songstress was spotted last night at the NY Knicks game as she cheered on her new boo.
[Sidebar: First Keyshia, then Monica now Ciara?  I think I see a trend developing…]
I posed the question a few months ago of >> "Has Ciara Snagged Her A Baller?" after hearing that Ciara was dating Amare' Stoudemire of the New York Knicks.
Well apparently the answer is "yes" (to the snagging part at least)…
Amare' and Ciara were spotted out recently on a romantic date and she can thank her BFF LaLa Vasquez for the "hook up"!
Details below: Continue Reading…