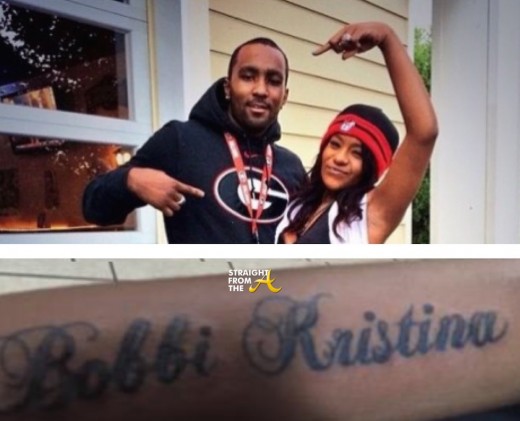 While Bobbi Kristina Brown remains in a medically induced coma, her brother/boo Nick Gordon prays for her recovery alone, since he's still unable to visit her.
The troubled lover of Whitney Houston's daughter got her name tattooed on his arm recently as the Brown/Houston family continues to block him from hospital visits.
For the record, the two currently have matching tattoos signifying their love…
[FLASHBACK: Bobbi Kristina & Nick Gordon Reveal Matching Tatts… (PHOTOS)]
After all the drama surrounding Bobbi Kristina's current condition and the subsequent criminal investigation, Gordon has decided to dedicate a permanent spot on his arm to his play/play wife.
Photos below… Continue Reading…