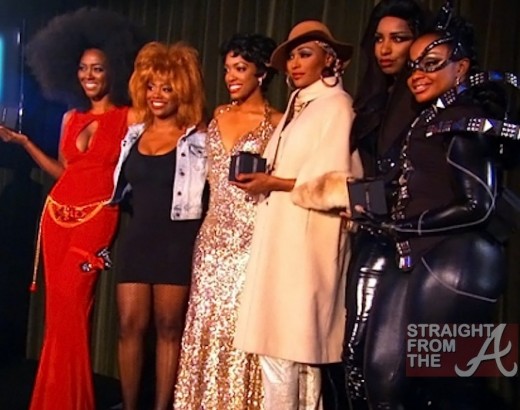 The Real Housewives of Atlanta has officially completed it's 5th season and the finale episode aired last night (March 31, 2013).
Oddly enough, the finale centered around Kenya Moore's costume party that was held last September, which featured all of the ladies dressed as iconic Black actresses from Moore's favorite films.
[FLASHBACK: Kenya Moore's "Forever Relevant" Costume Party (PHOTOS)]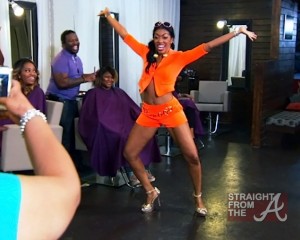 The drama in the finale focused on Porsha Stewart's decision to ditch Moore's costume assignment, where she opted to dress as Halle Berry's Dorothy Dandridge character as opposed to Halle Berry's ghetto "BAP's" character.
Stewart's actions proved to be Moore's opportunity to throw Porsha out of her event (as pay back for that charity function beef that occurred during the 1st episode) but things backfire on Kenya.
[READ: Season 5 Reunion Show Tea! (Spoiler Alert!)]
ALL of the RHOA cast decide that enough is enough of Moore's bi-polar actions, and they all stick together and decide that they were invited as "a group" and if Kenya kicks out Porsha, they all will leave as "a group".
More observations + watch full video of RHOA season 5 finale below… Continue Reading…