It's no secret that us southerners do not "do" snow and ice very well. ? In fact, we don't do it all!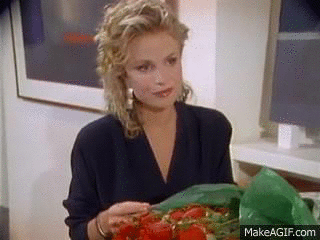 Check out a few photos + wideo of Atlanta's tragic weather circumstances below…
The dusting of snow may not look like much to you northerners but it's the melting snow and ice and refreezing water on the roads that lead to treacherous driving conditions.
This is what #Atlanta roads should look like today – Empty. Stay home – https://t.co/iaVrmaiRU6 #SnowLanta pic.twitter.com/JYJrbayxJB

— John Spink (@johnjspink) January 17, 2018
Roads are impassable, schools are closed… but it's a winter wonderland nonetheless…
What's it like to drive through snow and ice in normally balmy Atlanta? Come along for the ride. #atlantasnow https://t.co/ouCeqwNV2x pic.twitter.com/1uGmKHtyxI

— AP South U.S. Region (@APSouthRegion) January 17, 2018
Icy roads lead to hundreds of crashes across Georgia. Stay safe out there! #StormWatchOn2 #ATLweather #GAwx https://t.co/wLUcnImwKA pic.twitter.com/hTJkxMwIQk

— WSB-TV (@wsbtv) January 17, 2018
The interstates are improving but watch out on the side streets especially inclines https://t.co/iaVrmaiRU6 #Atlanta pic.twitter.com/1TGTOLfFU3

— John Spink (@johnjspink) January 17, 2018
My official video to declare it a ?Snow Day? for children to have fun, learn, and just be kids again. Make it count. Enjoy. #atlantasnow pic.twitter.com/6YzsCiNsWy

— Morcease Beasley (@MorceaseBeasley) January 17, 2018
We can?t handle the snow #AtlantaSnow @GAFollowers pic.twitter.com/be3nRmapNX

— Kaity (@geocachingkaity) January 17, 2018
The @Cityofatlanta will continue to treat roads & bridges around the clock until roads are clear. 176 tons of salt & 48,000 gallons of brine used since 11pm Monday night. #Atlanta snow pic.twitter.com/66QZi4ja4r

— ATLPublicWorks (@ATLPublicWorks) January 17, 2018
What do you think about Atlanta's latest snow disaster?