NEWSFLASH!! Tamar Braxton is taking no prisoners as she closes out 2017! Like, seriously…Tay Tay is on a whole 'nother messy mission (and I'm here for it)!!
The songstress hit the 'gram early this morning to spill quite a bit of tea on her estranged husband Vincent Herbert, stating that Vince has a baby on the way by a "friend" of hers whose baby daddy even spilled the tea about her.
All clues are there to suggest that Laura Govan (yes… Gilbert Arena's baby mama) may be the homewrecking culprit and while I originally suspected that Tamar and Vince were pullin' a stunt to get y'all to watch their reality show, I'm at a loss for words as to this latest development.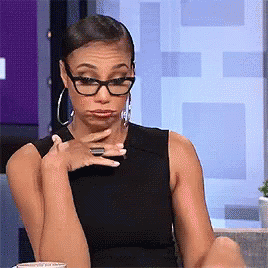 Details below…
In an Instagram post that has since been deleted, Tamar revealed that her estranged husband is having a baby on her…
[Sidebar: Shoutout to PattyAnn for waking me up with this early this morning!!!??]
The tea is always in the comments and it was Tamar's response to one of her friends that led to the conclusion that Vince's baby momma might be none other than Laura Govan!!
So wait… did Tamar just say that Laura Govan is pregnant by Vince Herbert?!?!?? I mean… it reads pretty clear to me but hell…. this love triangle was definitely unexpected!
Meanwhile,? Laura Govan has turned off almost all of her Instagram comments after getting a slew of hate and bird emoji's while Tamar is undoubtedly 'getting her life' as she watches the drama unfold online…
What do you think about Tamar and Vince's latest relationship drama?