Academy Award winning actress Mo?Nique is currently on Uncle Sam's hit list.
The popular actress/comedian and her husband Sidney Hicks got slapped with a lien just last year to the tune of almost $400,000.
[FLASHBACK: 'Blackbird' Actress Mo'Nique is Tardy For Her Taxes… ]
Well apparently the couple still haven't cleared up their past tax debt and now they've been hit with yet another lien.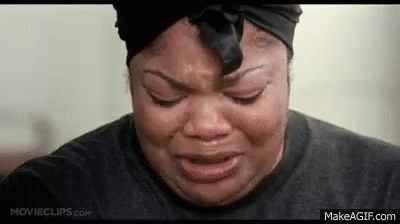 Details below…
According to online sources, Mo'Nique and her husband's latest tax lien was filed a few months back.
TheBlast reports that the award winning actress/comedian owes taxes for at least 3 years, 2013, 2014 and now 2015:
On October 23, Mo?Nique and her husband, Sidney Hicks, had a federal tax lien filed against them in Georgia. Uncle Sam claims the couple did not pay their full tax bill for 2015 and owe $170,720.24 in back taxes.
As previously reported, the comedian was hit with a separate tax lien by the IRS in 2017 for the tax years 2013 ($201,695.99) and 2014 ($188,208.99) for a total of $389,904.98.
All three liens are still reportedly active and have yet to be paid off so this latest lien brings the couple's total tax dept to $560,625.22.
Mo'Nique hasn't had much work in front of the cameras lately after accusing the Black Hollywood power structure of blackballing her.? When she burned bridges with Lee Daniels, Tyler Perry AND Oprah Winfrey, it seems it was a wrap for her acting career.
[FLASHBACK: Story Time! Mo'Nique Explains History Behind Oprah Beef (VIDEO)]
Now she's back to grinding on the comedy club circuit.
What are your thoughts about Mo'Nique's massive tax situation?