It was all good just a week ago! ?Ever since it was revealed that?Tamar Braxton was fired from her co-host position on??The Real,??rumors have been swirling about marital issues between Braxton & her hubby Vincent Herbert.
Just a few weeks ago, there were rumors buzzing about that the ?Love & War? singer was cheating on her producer spouse, but?Tamar quickly?dispelled the chatter with a?loving Instagram post.
[READ: Instagram Flexin: Tamar & Vince Squash Brea-up Rumors… (VIDEO)]
Now,?tensions have reportedly boiled over between the two, as its being reported that they were involved in a domestic altercation at an Atlanta?hotel?over the weekend.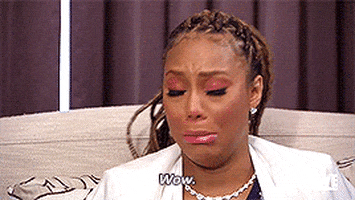 Details below…
According to?Bossip, Tamar and Vince?got involved in an intense physical domestic dispute at the Ritz Carlton in Buckhead Atlanta last night, resulting in Tamar calling the police on Vince.
According to our sources, Tamar and Vince got into an extremely heated argument that turned physical. During the altercation, Vince actually bit Tamar on her hand so badly that he drew blood, and she ended up calling the police.
The ?Braxton Family Values? star reportedly refused to emergency treatment and Vince?was apparently NOT arrested, as he fled the scene before police even arrived.
I wonder how Tamar will respond on IG this time…
What do you think about Vince & Tamar's reported physical dispute?