Kim Fields
of
The Real Housewives of Atlanta
is slowly (very slowly) integrating herself into the popular reality show.
I've reported in the past how Fields was hesitant about coming aboard the popular reality show (producers felt she was boring) and even wrote in this week's RHOA recap, how 'Kimmy' seemed a bit apprehensive when it comes to exposing her 'reality' to reality tv (click HERE if you missed that).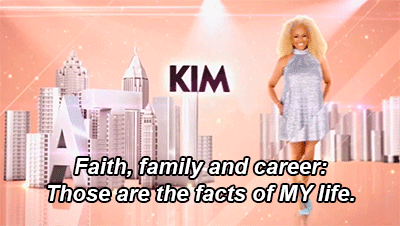 For the record, I totally understand her concerns.
[READ: Kim Field's is Tardy With Her Taxes… Owes Over $212,000 in Liens!]
While it's been revealed that Fields has tax issues, that's actually not a clear indication that one is financially strapped. However, now it's being speculated that Fields only took the job for the money as reports are circulating about more of her financial difficulties.
Details below…
According to RadarOnline, Kim Fields has been going through a series of financial difficulties for several years now and was even forced to sell her Powder Springs, Georgia home after almost defaulting on her mortgage.
According to official legal documents obtained by Radar, the former child star, 46, and her ex-husband, Lawrence D. Freeman, fell behind on mortgage payments for their three-bedroom Powder Springs, Georgia, house, putting the property in default during the spring of 2009.

The suburban home went up for sale to the highest bidder that April, with CitiMortgage, Inc. picking up the property for $89,941.96.

Despite her early fame and fortune, Fields has had her fair share of financial troubles.

As previously reported, the mother of two owes more than $212,000 in federal taxes. She failed to pay taxes for three full years: 2011, 2012, and 2013.

Hopefully, the star will be raking in the Bravo cash soon!
So it seems all of our questions about 'WHY' Kim Fields joined RHOA have finally been answered.
How do you feel about Fields' addition to the cast?