It was heated in Atlanta's Fulton County Courthouse yesterday as
Usher Raymond
and his ex-wife
Tameka Foster Glover Raymond
continued their long drawn out custody battle (May 23, 2012).
The net is still buzzing about Usher shedding tears a day earlier and some blogs have even put photos from the two different days together, suggesting Tameka was smirking while Usher was crying.
That was so not the case… trust me. I was there.
The photo was actually taken during a 5 minute recess. Usher was in the corner checking his phone and Tameka was grabbing crystal light out of her purse and chatting with her attorney who was standing nearby.
But that's all beside the point. While Tameka definitely isn't my favorite person in the world, I'm feelin some kinda way about this whole situation. Especially after witnessing Usher's dramatic "A"zz on the stand first hand.
Peep this… Here's at least 5 things that most sites AREN"T saying about the court case:

Usher took the stand again yesterday morning after spending hours testifying the day before.
1. While most think that the video of Usher crying on the stand the day before is all about his feelings being hurt over having defend his honor as a good father, his tears were actually over being questioned about that bizarre incident in Berlin last year.
[READ: Usher Stomps Off the Stage in Berlin… VIDEO]
[READ: Usher Loses His Cool in Court (05/21/12) – VIDEO]
The videos circulating clearly show something wasn't quite right with Usher and as you know, Tameka's attorneys have requested that Usher take a drug test.
Apparently that request was made AFTER Usher's attorneys requested for Tameka to do the same. She complied because she had nothing to hide, she also submitted to a psychological evaluation at their request.
As for Usher. He's the star in the relationship and clearly money talks. The superstar singer still refuses to comply to the drug test, stating that he feels it's Tameka's way of harassing him.
But think of it this way. If he's clean, why not just take it and be done with it? Right?
But anywhoo… I used to love me some Usher but I've seen a totally different side of him during these proceedings.
2. Usher started Day 2 on the stand revisiting the fight he says occurred between his ex-wife Tameka and his side piece turnt main chick Grace Miguel (yes, they've been kicking it for years now). What struck me as odd, is that he couldn't get his facts straight as to IF there ever really was a "fight".
When asked why he didn't just drive off if Tameka was on the passenger side punching Grace in the face, he didn't have an answer. First stating he wasn't in the car yet, then switching to he was in the car but not all the way.
At some point, Tameka's attorney asked why Usher didn't try to break up the fight IF one ever really occurred and he said "I'm not a referee". I couldn't help but think that it would seem that if the "love of your life" was being attacked by your "crazy baby mama" you'd want to protect her. Right?
BUT I DIGRESS…
3. Usher was also questioned about that death hoax that occurred earlier this year. If you recall, just moments after it hit the net that Usher had been "killed in a car wreck," he tweeted photos of his new physique.
[READ: Newsflash! Usher Raymond is NOT DEAD… He's Just Fine! PHOTOS]
Tameka heard about it on twitter and frantically reached out to him via phone, text and email. No response.
He finally said that he had his mother call her back. (Who does that? Wouldn't you think he'd want his sons to know he's ok? Especially in light of his celebrity status, they could have heard it anywhere!)
Because of his lack of response, Tameka's attorneys suggested that it was all a publicity stunt. And I'm prone to believe them.
I almost believe that his filing this action is one as well. He DOES have an album coming out soon (and don't act like you haven't thought about that too).
4. The Nanny issue was brought up yet again. Usher accused Tameka of having a "revolving door" of Nannies but Tameka's attorneys brought up the fact that he's been refusing to pay them, so they quit.
Usher stated that there were discrepancies in the dates that the nanny's cared for Lil Cinco and Naviyd. He also pretty much said he ain't paying for all those other kids to be cared by his 2 son's caretakers… more specifically he carefully brought up the fact that there are "other children in the situation" as if he didn't know Tameka had 3 kids before they had their two sons.
In their settlement agreement, both parents agreed that Usher would choose the caretakers for the boys and even with that, there were issue with him paying them. Usher kept saying he didn't approve of the nanny's so he wouldn't pay the invoices.
One in particular, was once a nanny for Tameka's two son's by her first husband, prior to her having Usher's two sons. While Usher still maintained he didn't know the woman, it was actually determined that he did, because she was a family friend who was also at their wedding.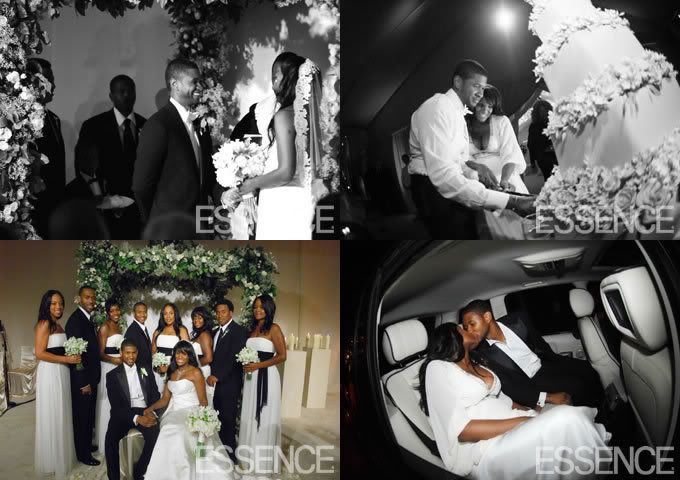 But wait… here's the clencher!
5. The same woman had also traveled with Usher in the past to care for little Cinco. And once, while the entire family was in Miami, the nanny walked in on Usher in bed with one of Tameka's bridesmaids! *faints*
Needless to say, she quit too…
I swear… this is better than ALL MY CHILDREN.
It was around that time that court recessed for lunch and I had to go home to take a nap. The only reason I went in the first place was because I thought Tameka was going to take the stand. Usher and his long winded attempts at avoiding any question that was asked prevented that though.
Now we all have to wait until next month to hear the REAL DEAL! That is… unless these two can come to some sort of agreement in the meantime.
While I'm totally entertained by their real life drama, I'm praying that they don't go back into the courtroom.
I think I put just about every thing I remember in this post so, feel free to share your thoughts…
#TeamUsher? #TeamTameka?
[Sidebar: I'm totally Team KIDS, but if I had to choose between #TeamUsher or #TeamTameka, it would be Tameka.]
(I hope y'all realize how hard it was for me to type that… 😯 )