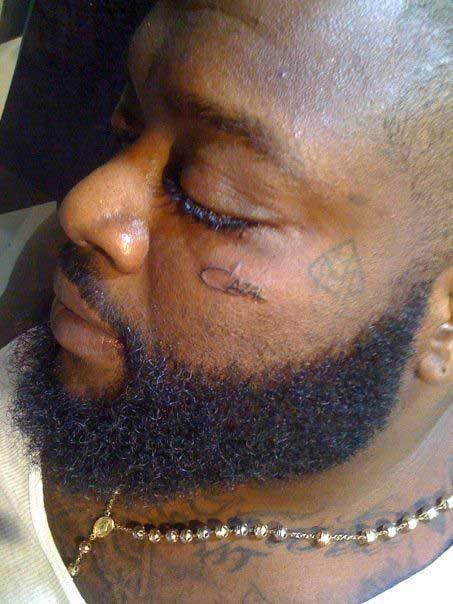 Newsfash! My bodacious boo Rick Ross just got a new tattoo…
In what many consider to be either asinine or marketing genius,  RickyRozay recently tatted a "Cazal" logo on his face right below his left eye. The new tatt adds to the numerious collection of tattoos Ross has already. He even has two other's on his face, the Maybach Music logo ("MMG") and "The Bawse".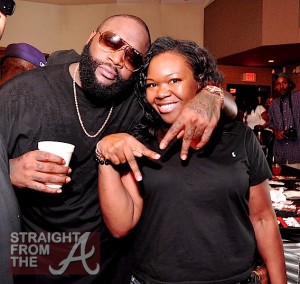 Ross is reportedly a huge fan of the designer and owns a huge collection of frames by Cazal, whose collection was popular in the 80's and 90's.  The vintage look has been resurrected via hip-hop heads and fashionistas alike, with Jay-Z, Beyonce, Diddy and even Brad Pitt rocking the brand.
I don't know what Rick was thinking when he made this decision, but hopefully he can get some free eyewear outta the deal… *shrug*
At any rate… check out photos of other celebs rocking vintage Cazals + in case you missed it, watch the video for Meek Mill's "Tupac Back" ft. Rick Ross…
VIDEO: Tupac Back ~ Meek Mill ft. Rick Ross

Cazal's are hot… but are they hot enough the get tatted on your face???