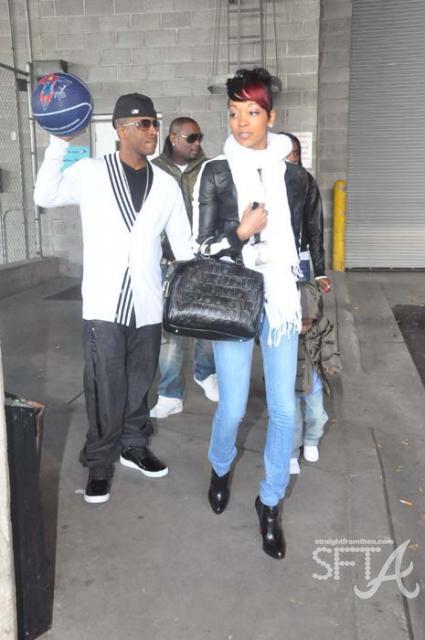 I got these pictures of Monica & Rocko late yesterday after I'd already posted on the Hawks game but I couldn't just leave them in the gallery! I figured quite a few people would want to see them and you know I would never intentionally deny you guys. So check out a few behind the scenes flix of the happy family's day with the Atlanta Hawks courtesy of photographer FreddyO: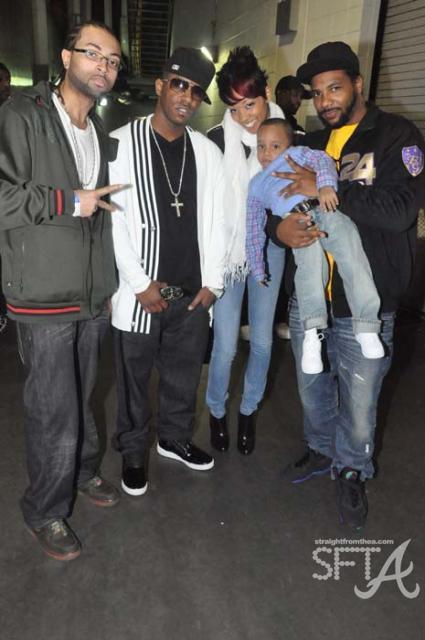 Poor Lil Rocko looks way uncomfortable in Polow's arms…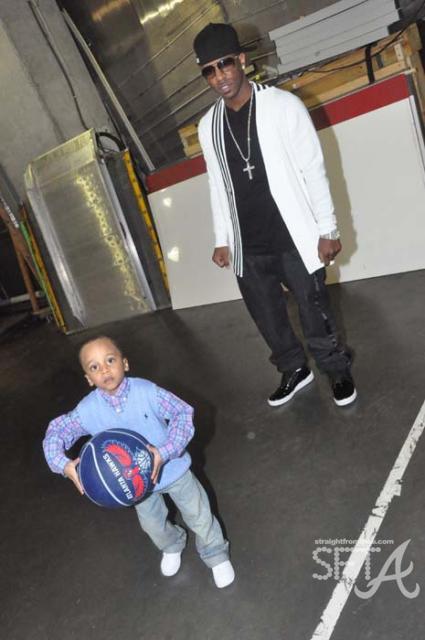 A lil playtime between father and son…how sweet!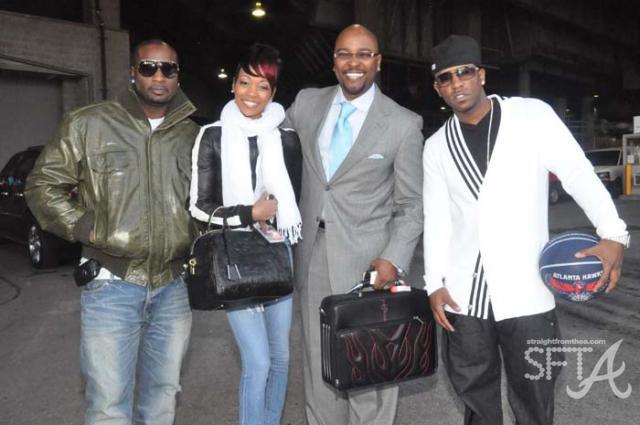 Q (of 112) Devyne Stephens , Monica, V-103's Ryan Cameron and Rocko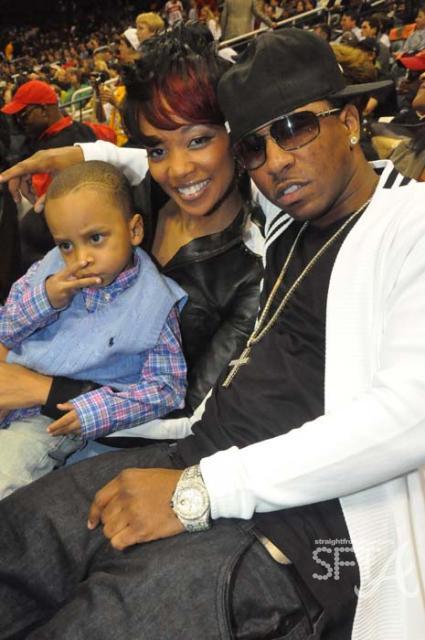 Black love at it's finest!! I love seeing these two together…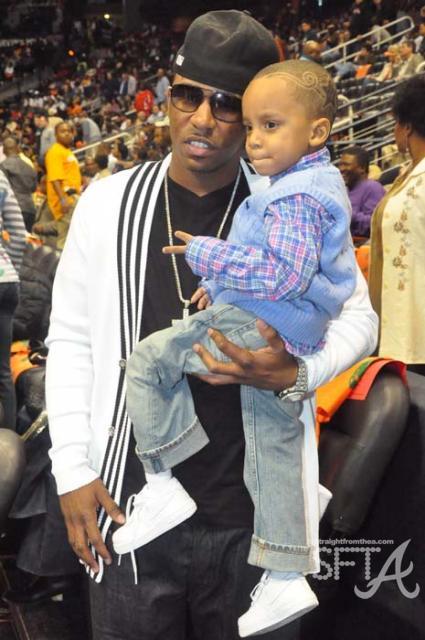 Rocko and Lil Rock
Someone mentioned the other day that they'd heard that Rocko threatened to send some goons out on another blogger and it kinda tickled me. Now don't get me wrong, I'm not questioning his gangsta by any means (Southside…what?!) but from meeting him several times and seeing him interact with Monica, Lil Rock and Romelo I've gotten to see his softer side and I must say it's quite attractive! Monica…you go girl!
In case you missed it:
Black Love & Basketball ~ ATL Celebs Hit Up Hawks Game
Quick Flix ~ Boys to Men: Monica's Babies are Growing Up!
One on One with Monica: Album Update + New BET Reality Show