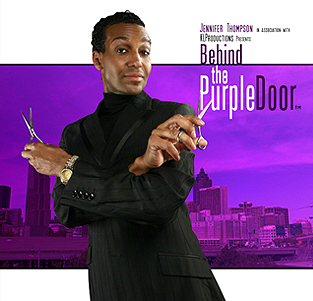 Master hairstylist, Dwight Eubanks, also known as Big Poppa Ne Ne's gay husband on Bravo's The Real Housewives of Atlanta once tried to market his own reality show.
The show, tentatively titled "Behind the Purple Door," appears to be modeled after the "Beauty Shop" movie and features the flamboyant Eubanks and several other crazy characters.
Video below:
I don't know where this spot is in the "A" but I need to go there…for the entertainment factor alone!  Looks like they have a ball everyday.