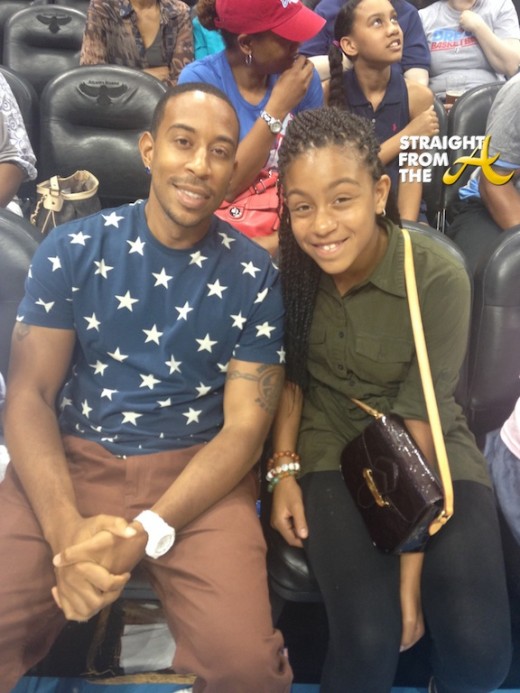 Christopher 'Ludacris' Bridges
and his adorable daughter Karma attended the WNBA Atlanta Dream's "Dads & Daughters Night" at Philips Arena last night (June 7, 2014).
Luda shared several photos of his cute 'date night' via instagram. Other celebrity guests on hand to watch the ladies play ball were Chaka Zulu (DTP CEO) and Chanita Foster (formerly of 'Football Wives').
The Dream crushed the Chicago Sky with a final score of 97-59.
More photos from the Atlanta Dream's 'Dads & Daughters Night' below… Continue Reading…