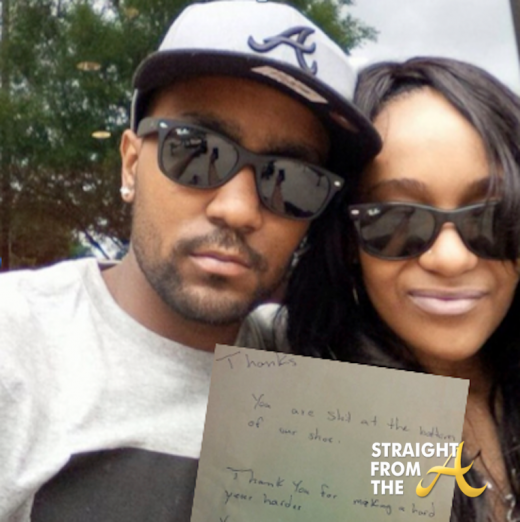 It's been a while since we've heard from Whitney Houston's daughter Bobbi Kristina Brown and we all hoped she was laying low and getting her life in order after celebrating her 20th birthday a few months back.
[READ: Bobbi Kristina Turns 20 – Sends Special Message to Whitney… (PHOTOS)]
Bobbi K. was struggling with the public scrutinizing her relationship with her adoptive brother Nick Gordon, while also grieving the death of her mother. The on again/off again pair hit the news for months with their issues, but the drama died and the pair reaffirmed their love back in January.
[READ: Bobbi Kristina and Nick Gordon are in it For the Long Haul… ]
If you thought Bobbi Kristina was out of the blawgs for good… think again!
She's back with a vengeance after penning a letter to one of the neighbors who allegedly got she and her brother/boo evicted from their last apartment.
[Sidebar: First Kenya Moore now Bobbi Kris? It must be 'eviction season'? :shock:]
Details + the read full letter below… Continue Reading…