Usher Raymond just can not get Tameka Foster Glover Raymond off of his back and he's headed back to court tomorrow (November 30, 2011) to battle his ex-wife yet again.
It feels like deja vu all over again, except this time it was Tameka who filed dem "Papers" against Usher!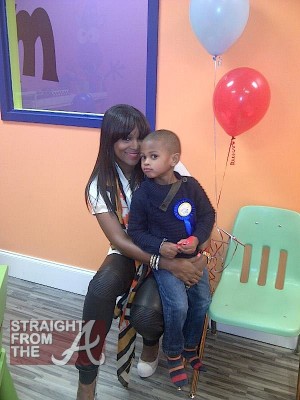 Tameka is reportedly so pissed off about Ursh closing her Saks 5th Avenue account, that she's seeking to gain full custody of the couple's two son's, Usher V (3) and Navyid (2).
Usher was spotted spending time with his sons just last week in NYC, but Meka says that her ex has repeatedly failed to follow her instructions regarding his handling of the boys, and because of that (and her canceled Saks card), she feels he doesn't deserve to maintain joint custody.
Tameka also maintains in the legal docs that Usher's income has increased significantly since their divorce, and she's asking the court to grant her more child support "because of his success."
Cue Diddy…. "it's all about the benjamins, babeeee!"
Details… Continue Reading…