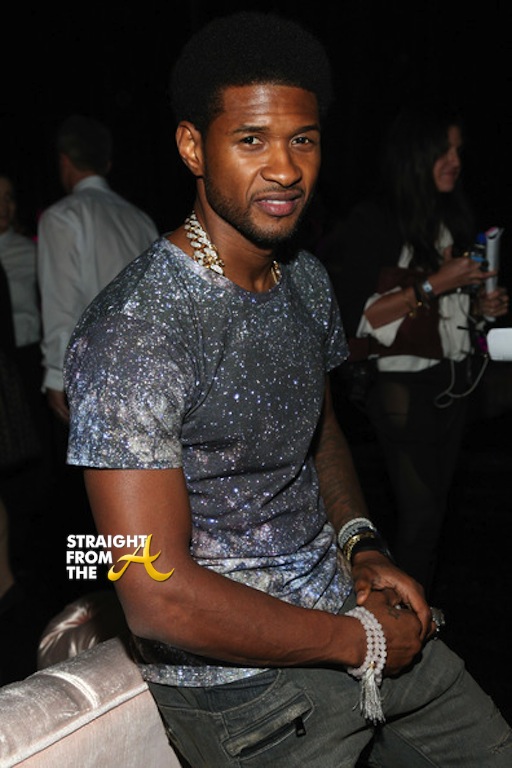 Usher Raymond posed above as he attended Fiji Water's 9th Annual Pink Party Benefiting The Cedars-Sinai Women's Cancer Program a few days ago (October 19, 2013).
[PHOTOS: Usher Shows off Buff Body in Men's Health… Tameka Approves!]
For the record, the superstar crooner has certainly been doing to most to improve his tarnished image these days.
[FLASHBACK: Usher Teaches the ABC's on Sesame Street (VIDEO)]
If that Sesame Street appearance didn't woo back female fans lost during Usher's custody battle drama, he's got even more good deeds ahead to impress you guys.
Details below… Continue Reading…