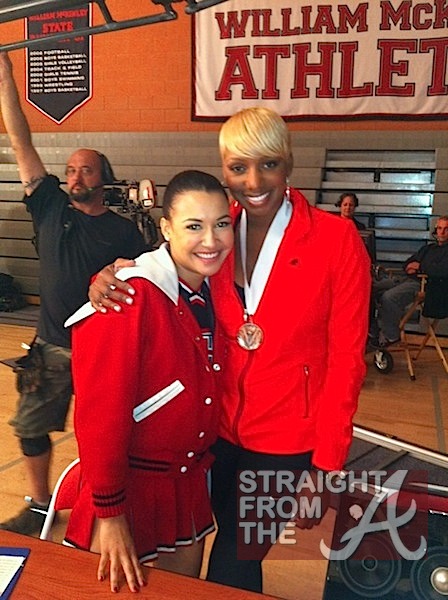 While
Sheree Whitfield
is somewhere spitting bars about checking boos,
NeNe Leakes
is on the west coast filming her small screen acting/singing debut.
Leakes has temporarily fled the home of The Real Housewives of Atlanta for the greener pastures of Hollywood this week to film GLEE.
As previously noted, NeNe will appear on the season premiere of the show, which airs January 17, 2012 and plays a swim coach by the name of Roz Washington and will be featured in at least two episodes of the show.

Leakes was kind enough to share a few behind the scenes photos from the GLEE set and also did an in-depth interview about her first time onscreen.
Photos + video below… Continue Reading…