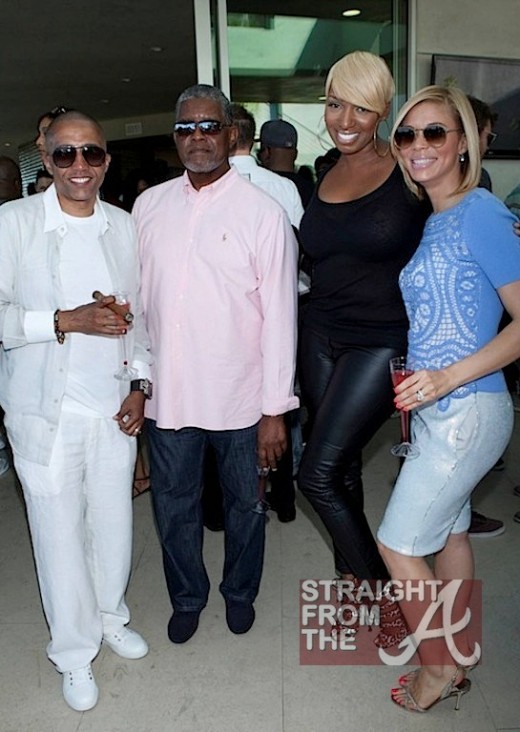 Real "housewife" of Atlanta 
Nene Leakes
and her faithful ex-husband Gregg took on Hollywood for the 2012 BET weekend.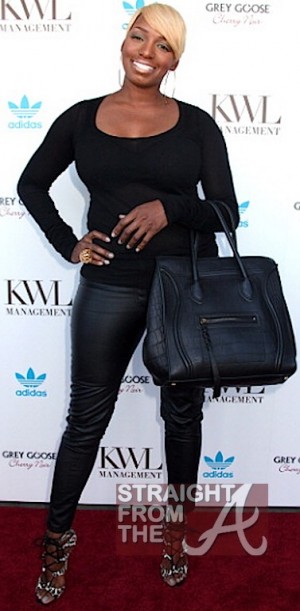 The cute couple, who faced a bit of a bump when Gregg's girlfriend spoke out last week, were spotted frolicking all over West Hollywood and decided to hit up Kevin Liles' swanky BET Awards kick-off party, hosted by Grey Goose Cherry Noir.
Clearly we are not at all surprised to see the pair, for we ALLLLL know by now that they never really broke up…. right?
[READ: Would You Divorce Your Spouse For A Million Bux? Ask Nene?]
But I digress…
The music mogul hosted his 2nd Annual KWL Management BET Awards soiree poolside at a private Hollywood Hills home last Saturday (June 30, 2012).
Other guests included artists Trey Songz, Estelle, Big Sean, Common, Superbowl champion Dwight Freeney, Timbaland, Chef Roble, Selita Ebanks and more.
Photos below: Continue Reading…