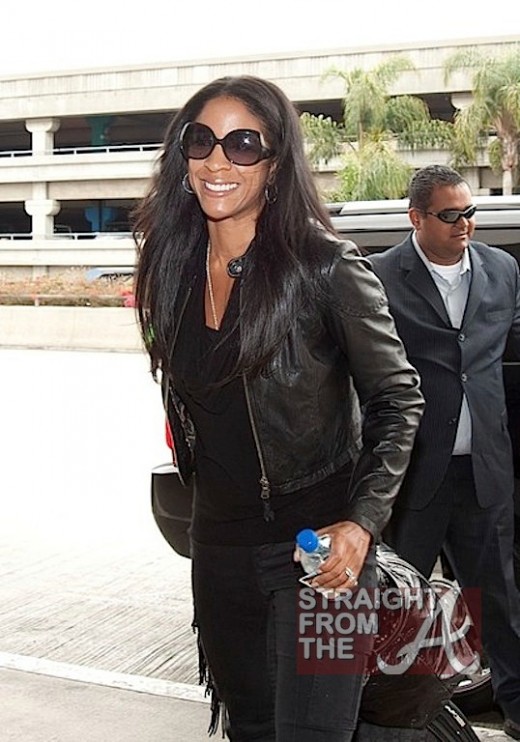 Sheree Whitfield
, formerly of
The Real Housewives of Atlanta
, was spotted recently as she departed Los Angeles International Airport (June 4, 2012).
The former "housewife," who is now reportedly a certified personal trainer, rocked black from head to toe and was all smiles as she rushed to a flight returning to Atlanta.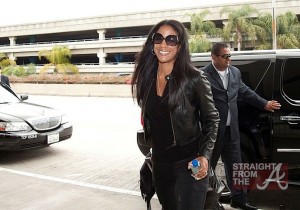 You may notice a lil something extra on Sheree's ring finger but since gay marriages still are illegal in California, I don't think she tied the knot during her short trip.
But who knows? Maybe Sheree was fooling everybody all along with that "poor single mom" stunt… she may already be remarried or better yet… still married to her retired NFL hubby Bob Whitfield! *gasp*
All jokes aside, here's what Mrs. Whitfield has been up to since her departure from RHOA and you may be surprised to know that she's been working harder than ever before… Continue Reading…