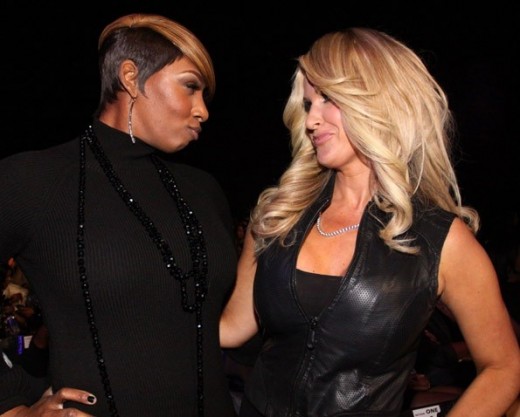 The
Real Housewives of Atlanta
is way more real than you could ever imagine. So much so, that newlywed
Kim Zolciak
feels the need respond to the resident bully
NeNe Leakes
online.
NeNe tweeted last week that Kim and Kroy were renting their fabulous new estate (which you can see HERE) and while "Everybody knows it's true that Kim is renting" (stated in my Phaedra Parks voice), Kim wasn't too pleased about NeNe saying it and decided to spill NeNe's tea online (she even dragged ex housewife Lisa Wu into it)…

Notice that Kimmy didn't deny that she's renting, only that NeNe is renting too!
These chicks slay me…. we all know NeNe doesn't own anything, especially after she and Gregg were busted by that investigative reporter participating in mortgage scams.
[READ: Fox 5 i-Team Investigates Atlanta "Housewife" NeNe Leakes (VIDEO)]
But I digress…
NeNe's sidekick Cynthia Bailey also got dragged into the online drama, after Kim felt some kinda way about what Cynthia said on the after show.
More of the recent online Atlanta housewives battle below… Continue Reading…