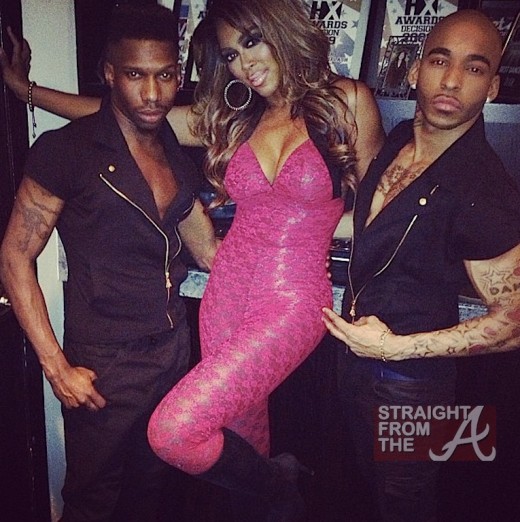 Kenya Moore
of
The Real Housewives of Atlanta
has made quite a name for herself these past few months. The brand new 'housewife' garnered a ton of acclaim after "performing" in her best role yet on the highly rated reality show.
Kenya's theatrics have not only put her name back in the buzz pool, but have earned her a hot gay slogan which she quickly turned into a song and video.
[WATCH: Kenya Moore's "Gone With The Wind Fabulous" (OFFICIAL VIDEO)]
Moore's "home depot" booty has also sparked an interest online and off after she and cast mate Phaedra Parks went head to head (or shall I say donk to donk) in a DVD work out war.
[READ: Rumor Control: Kenya's DVD is NOT Outselling Phaedra's (Numbers Don't Lie)]
But this post isn't about the former beauty queen and her current acting gig… it's about her brand new music career.
Kenya performed for a room full of her fans at her 'Gone With the Wind Fabulous' celebration held at Spash nightclub a few weeks ago and made a very profound statement of inspiration… Continue Reading…