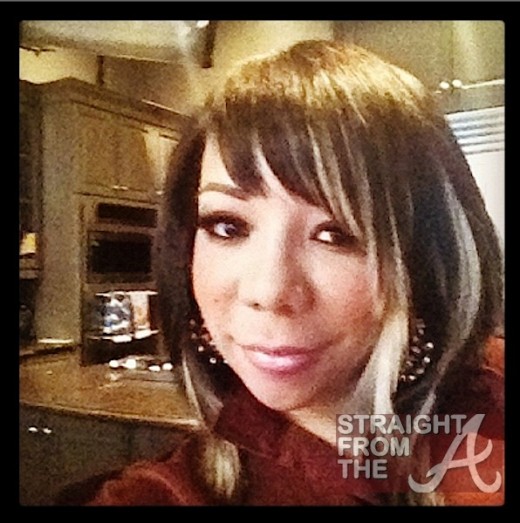 Tameka "Tiny" Harris
has a yet another new doo and she decided to share it with the world recently.
Mrs Harris, the Queen to rapper Clifford "T.I." Harris' KING, always makes a point of keeping things interesting in her relationship by switching up her styles and colors. She's been red, blonde, pink and maybe even blue but recently she rocked all black in Miami.
[FOR DISCUSSION: Are Tip and Tiny The "Cosbys" Of This Generation? PHOTOS]
Now Tiny has added a bit of blonde to show off her flirty side…
Cute!
More photos of Tiny's new DOO below… Continue Reading…