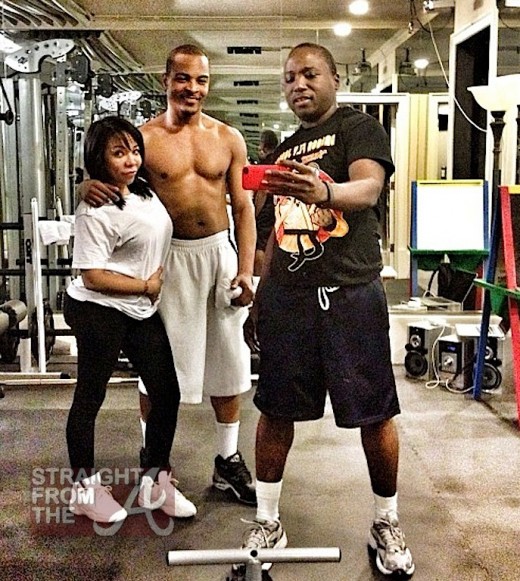 Atlanta Records publicist Sydney Margetson shared the following photo of
Clifford "T.I." Harris
and his lovely wife
Tameka "Tiny" Harris
at the gym recently.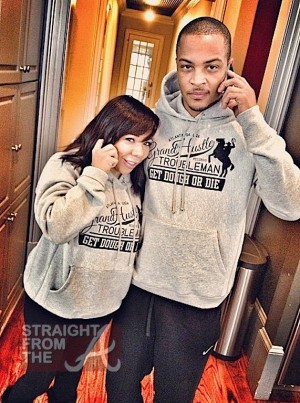 [Sidebar: Notice how Tip smiles proudly as he's showing off his sculpted chest]
Margetson, who is stuck in Atlanta due to hurricane Sandy, got Tip and Tiny to join him in his daily routine of working out and eating right to maintain a healthier lifestyle.
[READ: ASCAP Honors Tameka Harris for 20 years of Songwriting (PHOTOS)]
On a related note, Tiny "worked it out" on the recent cover of Rolling Out magazine.
Check out photos from Tiny's feature spread + excerpts below… Continue Reading…