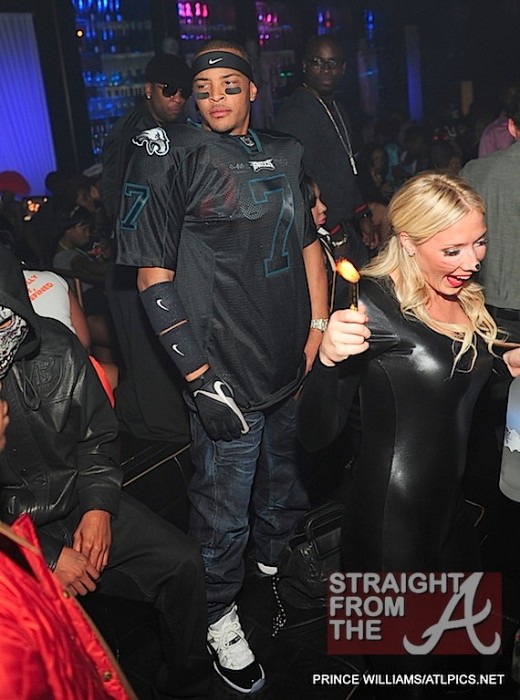 Clifford "T.I." Harris
hit up the Halloween festivities at The Gold Room last night dressed as his friend Philadelphia Eagles QB Michael Vick.
Tip and his boo, Tiny were a perfect team, as he rocked full athletic equipment while Tiny wore a cute lil referee outfit.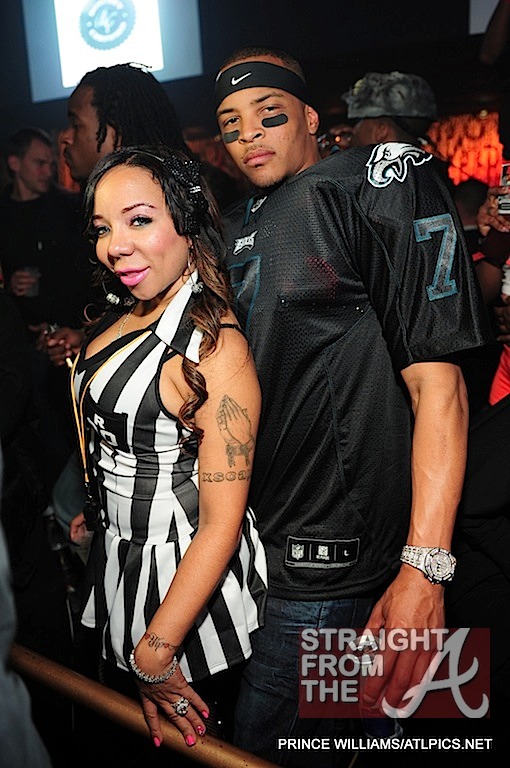 These two munchkins were made for each other!
More photos of Tip and Tiny's Halloween below… Continue Reading…