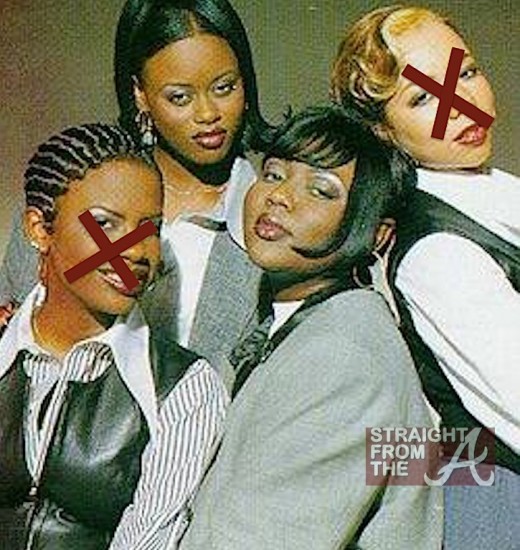 The
SoSo Def 20th Anniversary concert
hit Atlanta over the weekend and people are still talking about the controversy surrounding
Xscape
.
As you know, the 90's girl group once consisted of sisters LaTocha and Tamika Scott, as well as Kandi Burruss and Tameka "Tiny" Harris but things changed after a bit of internal disagreements within the group.
Kandi, who has gone on to earn awards with her songwriting expertise and is now a real "housewife" of Atlanta, explained a while back that she's NEVER revisiting her past and has pretty much said that her days with Xscape are gone.
[FLASHBACK: Kandi Just Says "NO" to Xscape Reunion… (PHOTOS + VIDEO)]
Tiny, on the other hand is rumored to be on the fence about the situation. I've heard that she would reunite with the group only if Kandi would… (and we already know that ain't happ'nan).
[READ: Bow Wow Wants Kandi Burruss To Know… (He's Pissed About Her SoSo Def Snub)]
Whatever the case, life goes on and it certainly moved on without Kandi and Tiny this weekend as LaTocha and Tamika hit the stage as a Xscape one mo' gin… but this time as a duo.
Wanna find out how they fared? Check out the video below and judge for yourself… Continue Reading…